Hotels with business facilities in Edgbaston
Our top picks
Lowest price first
Nearest to
Best reviewed
See all
Norfolk Hotel
Edgbaston,Edgbaston - View on map
"The location is great. The staff at reception really friendly. I advise you book directly with hotel as i had to pay extra booking via a website due to not suitable room allocated to us. Breakfast really expensive unless u book as part of booking. Wifi is not included so is extra. Parking is free at a car park 2 mins from hotel. Overall not bad for 3 star hotel. "
Show more
See all
Birmingham Marriott Hotel
Edgbaston,Edgbaston - View on map
"We stayed one night. We used the pool and jacuzzi which was quiet and very enjoyable. Children were allowed in from 6am till 8pm which was a bonus for us as we checked in late. We had the breakfast buffet which had lots of different food options.. Sausage, egg, bacon, beans, mushrooms etc cereals, croissants, muffins, fruit. So plenty of options. The staff were very pleasant, helpful and easy to approach. Check in was quick, done within minutes. Also easy to check out. Our room was nice with big comfortable beds and a nice bathroom with a very good shower head and large bath tub. We paid for the cheapest room really as we were only passing through for the night so I can imagine the more expensive rooms are better although that was good enough for us. The area itself was not great but we did find a few nice places to eat dinner 10 minutes walk away. Only down fall was the windows being unable to open due to it being an old building. That is my only complaint. All in all great hotel."
Show more
Avg price per night
$ 215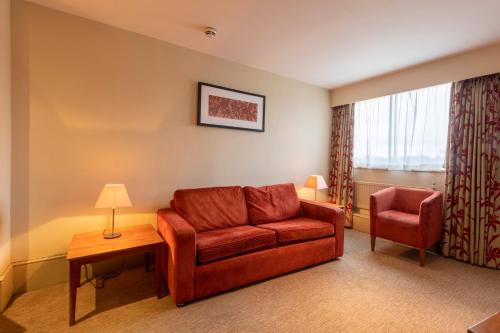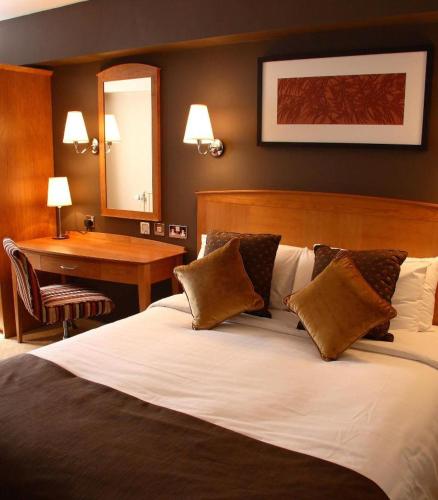 See all
Birmingham Strathallan Hotel, BW Signature Collection
Edgbaston,Edgbaston - View on map
"excellent friendly staff, good location 10 mins drive form centre, close to university and edgbaston. food good, car parking fine, rooms comfy spacious exec rooms, nice bathrooms "
Show more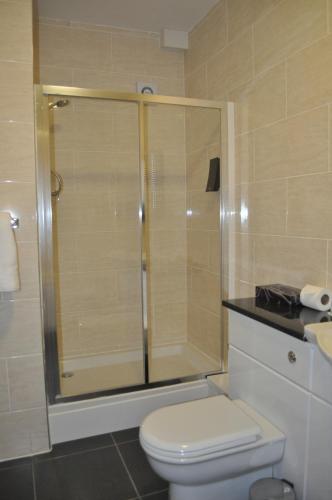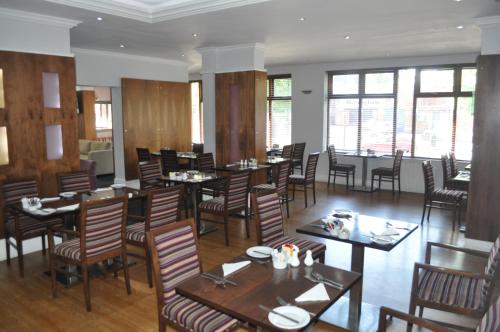 See all
The Collection Hotel Birmingham
Edgbaston,Edgbaston - View on map
"Easy enough to find on the main road. Great car park at the rear, though full of white vans. Very helpful receptionist. Room was a good size but stank of smoke. I spent all night with the windows wide open. It was all a bit dated and needs renovation. Probably a 3-star by today's standards but still good value for money."
Show more
See all
Apollo Hotel
Edgbaston,Edgbaston - View on map
"The Hotel was fairly basic and the rooms seemed a bit like flats converted, we had a random house door on our room. The staff were friendly and helpful giving advice on cabs and buses to Birmingham centre. Nothing massively exciting about the hotel. The parking was free. This was just a stop off point for us, so there were not any reasons for a more than basic stay."
Show more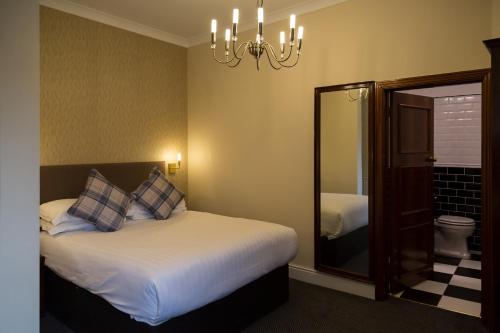 See all
Best Western Plough and Harrow Hotel
Edgbaston,Edgbaston - View on map
"Wish there was a breakfast included rate, but because there wasn't we just took croissants etc. Would have been nice to have a fridge in the room. Room clean, staff excellent. Special mention to Emma on reception, lovely friendly lady and nothing was too much trouble. Downside , we were in 205 and it was a trek to the room, with loads of stairs, up and down. Not suitable for people who struggle with this. ( unfortunately no lift as its a listed building) . On check in the receptionist offered to help with bags, would take her up on that next time! We were visiting the arena and taxis cost between £5 and £7 depending on the driver. However there is a bus stop on the street about a min walk if that. Number 120 took you to the city and number 9 for the way back. £1.50 for adult £1.20 for child. Make sure you have the right money as they don't give change. We did seem a bit out of the way, but when you consider parking charges in city etc, this hotel is a great option. "
Show more
See all
The Blue Piano Guesthouse
Edgbaston,Edgbaston - View on map
"We were down to Edgbaston for the Thai Festival and booked into the Blue Piano for one night and evening meal. We arrived at 8am in morning to claim our pre- booked car parking slot. We asked if we could have breakfast (which we were willing to pay for), and were told no, sorry! The reception lady kindly booked a taxi to take us to the Festival. We returned from the festival and checked in to room 3 which was a lovely room, clean and with great facilities. When confirming our evening meal we were told 17:30 or 21:30 only because they were expecting two party bookings. - Not Ok! Evening meal was satisfactory but we felt a little hurried because they required the table. - Not Ok! We were asked what time we would be down for breakfast in the morning; "8am please, we have a way to go". Came down at 07:45 to find no breakfast, no staff, cold kitchen! Could not even check out! Waited until 08:45 and decided to leave, meeting bleary eyed lady just arriving. Not stay again!"
Show more
See all
Ibis Styles Birmingham Hagley Road
Edgbaston,Edgbaston - View on map
"I am a returning customer. This is a simple hotel at a budget price £45 on the night I stayed. Nothing not to like to be fair. A proper bargain. My only thoughts were the hotels room description was inaccurate. It stated the room size in square meters. The room I was given struggled to be half the size described on the booking site . I asked and was told they were all quite similar in size. However they showed me a family room and couldn't have been more accommodating to move me. "
Show more
See all
The Edgbaston Palace Hotel
Edgbaston,Edgbaston - View on map
"Great value for money, staff were very friendly and helpful, breakfast was £8 if booked in advance, but value for money."
Discover the neighborhoods of Edgbaston
---