Hotels with business facilities in Koto
Our top picks
Lowest price first
Nearest to
Best reviewed
See all
See all
HOTEL MYSTAYS Kiyosumi shirakawa
Koto,Koto - View on map
"At first, we find it difficult to look for this hotel, but after we found it, we think it is actually not difficult to find. It was because we were just landed in Japan and still blind to everything in Japan including directions. Having googlemaps in hand is really a life saver if you travel Japan for the first time. The room is small, but the bed is big enough for me, my big belly and my husband. With a good working aircon, TV (unfortunately no cable TV, only Japan channel available) and a cupboard to store our clothes, I think this is the best small but complete room I ever stays. Inside the cupboard under the TV, they provide us with spoon, plate, pan to cook something, and other necessities if you want to cook. Outside the bed door but still inside the room, there is a big enough sink to wash our things, and under the sink, there are refrigerator, majic jar, electric stove,and a kettle. I was amaze on how complete this small room is. Did I forget to mention that they also provide microwave? The bathroom, I never imagined that the room this small can have a big enough bath tub for an adult. Hot water was also running very smoothly during our stay there. A wastafel and big mirror complete the room as well. A well equipped Japanese toilet with sprayer, bidet and warmer also complete the room. Overall, I really enjoy our stays at this hotel. I will look for no other hotel if we visit Tokyo in next adventure."
Show more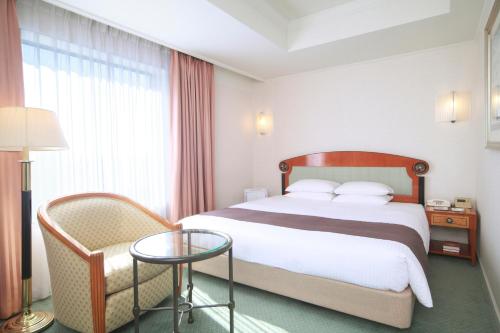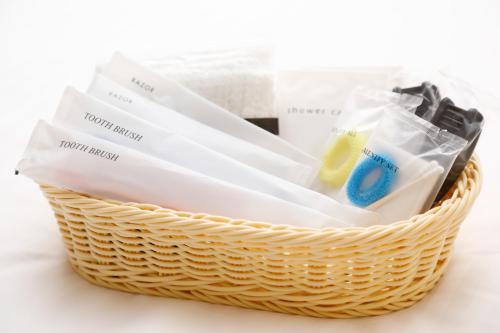 See all
Hotel East 21 Tokyo (Okura Hotels & Resorts)
Koto,Koto - View on map
"Located near Toyocho Station. Popular destinations is just a train ride away but at the same time near not-so-touristy establishments. Sunamachi Ginza is just a bus ride and a few minute walk. Koto City is a very much underrated area in Tokyo. You can enjoy both the old and the new. The hotel itself has a nice view of the Skytree, quiet, and relaxing. Sometimes we even ask ourselves if we're the only ones at the hotel. The staff is very much accommodating to all our requests. The cleaners are very much hardworking. Expect a clean room everyday, complementary water and morning tea to start your day. The round trip bus is a plus but taking the train is quite easy. Even much faster. You can catch the shuttle to the nearest station in the morning but you can always take the bus to the station if you're carrying lots of luggage. After check out, we left our luggages with them and even offered to refrigerate the pudding in our thermal bag. Definitely coming back here on our next trip!"
Show more
Avg price per night
$ 125
See all
See all
APA Hotel Tokyo-Shiomi-Ekimae
Koto,Koto - View on map
"The hotel room we got was small, but that was in the description of "Small double bed room", and we hadn't packed too heavily so it wasn't a big deal. The room was comfortable, facilities and location were good, and staff were helpful. APA's CEO is an ultra-nationalist right-wing guy who has been running an essay competition for the last few years. If you're lucky, you'll have two year's worth of essays published in a book in your room, like we did. If nothing else, it was very interesting from a sociological point of view to read the Japanese ultra right-wing perspective of WWII and the American influence. However, if you are uncomfortable with this, it's best to be aware beforehand. Other than it feeling a bit surreal to flip through this alternate history of Japan, the stay in the hotel was good. The hotel is very close to the Shiomi-Ekimae train station, which is only accessible by the local train, so be careful not to catch an express train all the way if you are travelling there. We were attending an exhibition at Makuhari Messe, and it was easy to catch a train to get us there. If you were going to Disneyland, it would probably be a good option that wouldn't have you paying an absolute fortune, even if it means a bit of travelling."
Show more
See all
Refre Forum
Koto,Koto - View on map
"i booked for 1 person but i received a room that was normally for 2 people. lucky! my room was very spacious, clean and modern. cleaning is only available if you stay more than 7 nights, otherwise they charge for the service. because it is some distance away from metropolitan tokyo, you may need to add an extra 20-30 min for some of your trips. if you do stop at higashiojima station, make sure you take the ojima exit. this is only a 5 min walk to the hotel. the other exit can take 10-15 min. you will be living in suburbia tokyo. you can buy food cheaply from the nearby supermarket daiei."
Show more
Discover the neighborhoods of Koto
---