1 best hotels in Century Village
Our top picks
Lowest price first
Nearest to
Best reviewed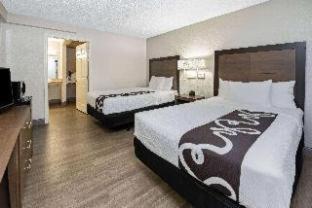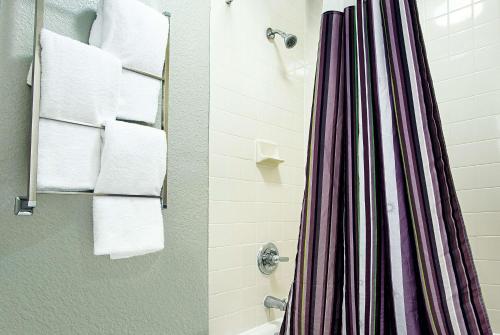 See all
Avg price per night
$ 110
More about Century Village
Discover the Fun Facts About Century Village in West Palm Beach
Century Village is a 55+ community located in West Palm Beach, Florida. This community is known for its active lifestyle, beautiful landscapes, and great amenities. Century Village was built in the 1970s and has since grown to become one of the most popular retirement communities in the United States. It features more than 7,000 condos and villas, and it is home to over 15,000 residents. Century Village is a gated community with 24-hour security, ensuring that residents feel safe and secure at all times.
Top Reasons to Visit Century Village on Your Next Trip
There are many reasons why you should consider visiting Century Village on your next trip. The community is located in a prime location, just minutes away from some of the best attractions in West Palm Beach. You can visit the nearby beaches, go shopping at the Palm Beach Outlets, or take a stroll through the beautiful downtown area. Additionally, Century Village offers a wide range of amenities that cater to all interests. You can enjoy a game of tennis, swim in the pool, or take a fitness class. There are also many social events and activities that take place throughout the year, providing ample opportunities to meet new people and make new friends.
How to Go to Century Village: A Complete Guide
Getting to Century Village is easy, regardless of where you are coming from. If you are flying into West Palm Beach, you can take a taxi or rent a car from the airport. Century Village is located just 15 minutes away from the airport. If you are driving, you can take the Florida Turnpike and exit at Okeechobee Boulevard. From there, Century Village is just a few minutes away. Once you arrive at Century Village, you can park your car in one of the many designated parking areas and explore the community on foot or by bike.
Unforgettable Fun Things to Do in Century Village
There are plenty of fun things to do in Century Village, no matter what your interests may be. If you enjoy outdoor activities, you can take advantage of the community's many amenities. There are tennis courts, a swimming pool, and a fitness center. You can also take a walk or bike ride through the beautiful landscaped grounds. For those who prefer indoor activities, there are plenty of options as well. You can attend a lecture, participate in a craft class, or join a card game. There are also many social events that take place throughout the year, such as dances, concerts, and holiday parties.
Why Book Your Century Village Hotel with Agoda.com
Agoda.com offers a wide range of hotels in and around Century Village, making it easy to find the perfect accommodation for your needs. Whether you are looking for a budget-friendly option or a luxurious hotel, Agoda.com has you covered. Agoda.com also offers competitive rates and special deals, making it easy to save money on your trip. Additionally, Agoda.com has a user-friendly platform that allows you to easily search for hotels, read reviews, and book your stay. With Agoda.com, you can rest assured that you are getting the best possible deal on your Century Village hotel.
The Best Time to Visit Century Village: Seasonal Guide
The best time to visit Century Village depends on your preferences and interests. If you enjoy warm weather and outdoor activities, the best time to visit is during the summer months. However, keep in mind that summer is also the busiest time of year, so be prepared for larger crowds and higher prices. If you prefer cooler weather and fewer crowds, consider visiting during the fall or winter months. The weather is still mild, and there are plenty of activities and events to enjoy. Additionally, hotel prices tend to be lower during the off-season, making it a great time to save money on your trip.
Useful Tips for Travelers Visiting Century Village
If you are planning a trip to Century Village, there are a few things to keep in mind. First, be sure to pack comfortable shoes and clothing, as there is plenty of walking and outdoor activities to enjoy. Additionally, be prepared for the Florida weather, which can be hot and humid during the summer months. Be sure to bring sunscreen and plenty of water to stay hydrated. Finally, be sure to take advantage of the many amenities and activities that Century Village has to offer. There is something for everyone, so be sure to explore all that this vibrant community has to offer.
Where to Stay in Century Village: Accommodation Guide
If you are looking for accommodations in Century Village, there are plenty of options to choose from. La Quinta Inn by Wyndham West Palm Beach - Florida Turnpike is a budget-friendly option that offers comfortable rooms and a convenient location. La Quinta Inn West Palm Beach-City Place is another great option, located just minutes away from the beach and many popular attractions. For those looking for an extended stay, WoodSpring Suites West Palm Beach is a great choice. This hotel offers spacious suites with fully equipped kitchens, making it easy to feel at home during your stay.
What to Eat in Century Village: A Foodie's Guide
Century Village is home to many great restaurants and cafes, offering a wide range of cuisines and dining experiences. If you are looking for a casual meal, check out the Century Village Cafe, which offers classic American fare in a relaxed setting. For something more upscale, try the Cafe Chardonnay, which offers French-inspired cuisine and an extensive wine list. For those looking for international flavors, there are plenty of options as well. Check out the Sushi Yama Japanese Restaurant for fresh sushi and other Japanese favorites, or try the India Grill and Bar for authentic Indian cuisine.