Hotels in Plymouth
Our top picks
Lowest price first
Nearest to
Best reviewed
Fast facts about Plymouth, United Kingdom
| | |
| --- | --- |
| Accommodations | 589 properties |
| Popular hotel | Leonardo Hotel Plymouth |
| Popular area | Plymouth City Center |
| Nightly rates from | $34 |
| Airport | Plymouth City Airport |
4-star hotels in Plymouth
---
Superbly located on the hoe, first class staff very helpful and friendly. Came down to watch the football me a Walsall supporter had the best weekend , my team lost but Plymouth is a wonderful city. Thank you agoda. Com for making it happen. Best regards Paul hodson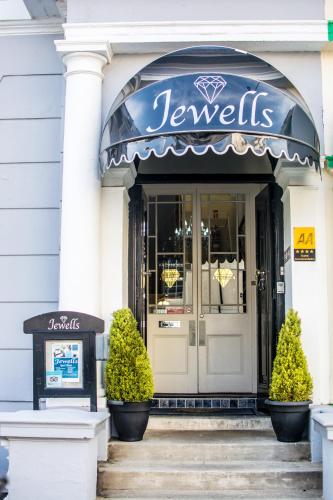 ---
This hotel has been tastefully redecorated. It is well cared for by a family who are obviously interested in their reputation. All services are professionally provided and rooms are well furnished and fully equipped. Wifi is accessible throughout the hotel and parking is easily obtained outside the main entrance. Breakfast is cooked on the spot, generous portions are ...
---
We were in Plymouth for a wedding, and wished we had stayed longer to enjoy the hotel. Quaint and pretty, very comfortable bed and especially love the design of the bathroom and the freestanding bath tub! The only thing was that the waitress forgot to bring half of my breakfast order..but it was fine as I was too stuffed to eat any more anyway.
---
Lovely hotel, near sea line and city center. Breakfast is very good for the price and just made in time and at your request. Rooms are cosy and clean. Wi-Fi internet available. Staff is very helpfull and nice.
---
It was a wondeful 3 night stay, the staff are friendly and informative, breakfast was proper and they even cater with vegetarian sausages. Also I cannot express how happy I was with the cleaner next morning I'd come to having my items placed neatly in shelves my own pillow which was on the ground placed back on the bed head and a constant change of towels. Maybe I'm no...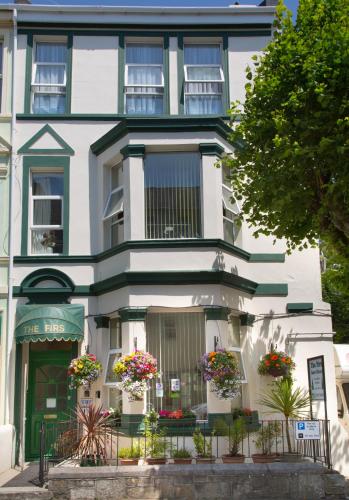 ---
it's a long time sice I had to wander up the landing to use the bathroom. maybe Plymouth is an expensive place but the b&b's i stayed in newquay were much nicer and cheaper.
---
Luxury hotels in Plymouth
---
This very nicely located hotel in the suburbs of Plymouth in a place called Plympton,the hotel is only a few minuets from the shops and restaurants of Plympton ,the hotel is situated in very nice grounds ,very peaceful with a great history ,the bar is very charming and offers a great photo opportunity,but for me it was the very nice room with lovely bathrooms with soft...
---
Real reviews for hotels
Plymouth is pretty small, so you can see most of it in a day. It is surrounded by some lovely towns and villages, it's right near the Cornish border.
Sleepy little town with easy pace. Best Thai food I have tried even in Asia where we come from.. Recommend The Thai House at 63 Notte Street at The Barbican
Jennifer Lai Keng
, Singapore
---
Plymouth hotels with breakfast
---
Frequently asked questions
What's the average price of a property in Plymouth this weekend?
The typical price for a 3-star resort in Plymouth this Friday and Saturday is USD 118. The average price for a 4-star resort in Plymouth this weekend is USD 141. The average price for a 5-star property in Plymouth this weekend is USD 141.
What are the best hotels in Plymouth close to Plymouth City Airport?
Verified visitors to Plymouth who stayed close to Plymouth City Airport have given top rated reviews to Boringdon Hall Hotel and Spa, Elfordleigh Hotel Golf Country Club and Future Inn Plymouth Hotel.
What are the top hotels in Plymouth for families?
Places to stay in Plymouth that are remarkably rated by families include Travelodge Plymouth, Old Pier House and Leonardo Hotel Plymouth.
What resorts in Plymouth have the best breakfast?
Verified vacationers to Plymouth have given remarkable reviews for the breakfast at Edgcumbe Guest House, Number One and Imperial Plymouth.
What accommodations located in Plymouth are exceptionally rated with regards to facilities?
Resortsfound in Plymouth that is very highly rated with regards to amenities include The Drake Hotel Plymouth, Citadel House Hotel and Barbican Boutique Luxury Apartments & Rooms, Plymouth.
What are the preferred resorts in Plymouth that have bars?
Resorts that have bars located Plymouth that are very highly rated include St Anne's House, Boringdon Arms and The Seafarer.
What are the most appropriate wheelchair accessible accommodations around Plymouth?
Wheelchair-accessible hotels located in Plymouth which are very highly rated include Hakuna Matata Holiday Homes - Accessible Caravan, Hakuna Matata Holiday Homes - Accessible Caravan, and Hakuna Matata Holiday Homes - Accessible Caravan.
What's the best place for sightseeing in Plymouth?
The best location with a variety of tourist attractions in Plymouth is Plymouth City Center.
When should I make a trip to Plymouth?
Last year, Plymouth garnered its most visitors during the month of September. Regardless, you may want to consider other months during which there are a fewer amount of visitors, as the most popular sights will be less packed.
How long should I plan my stay in Plymouth?
In the past 3 months, visitors stayed in Plymouth for 1 nights on average. The appropriate length for your stay will be determined by what you'd like to see and do while there.
Is covid test upon arrival mandatory for unvaccinated foreigners to enter Plymouth?
COVID-19 test may be required on arrival when entering Plymouth from outside the country. For up-to-date and in depth information on travel restrictons, remember to take a look at the official websites of the travel authority or government of the country you wish to visit, or go to here.
Explore more travel vacation rentals
More about Plymouth
Discover the Top Reasons to Visit Plymouth, United Kingdom
Plymouth, located on the south coast of England, is a vibrant and historic city that offers visitors a unique blend of natural beauty, cultural attractions, and fascinating history. There are many reasons why Plymouth is a popular destination for travelers, from its stunning coastline to its rich maritime heritage. One of the top reasons to visit Plymouth is its beautiful beaches. The city has some of the best beaches in the UK, including the famous Plymouth Hoe, which offers stunning views of the sea and the city. Another popular beach is Wembury Beach, which is a great spot for swimming, surfing, and sunbathing. Another reason to visit Plymouth is its rich history. The city has a long and fascinating maritime heritage, and visitors can explore this history at the Plymouth Naval Memorial, the Royal Citadel, and the Mayflower Steps, where the Pilgrims set sail for America in 1620. The city is also home to the National Marine Aquarium, which is the largest aquarium in the UK and is a must-visit for anyone interested in marine life.
How to Get to Plymouth: Travel Tips and Transportation Options
Getting to Plymouth is easy, as the city is well-connected to the rest of the UK by road, rail, and air. The nearest airport is Exeter International Airport, which is about an hour's drive from Plymouth. There are also regular train services from London and other major cities, with the journey taking around three hours. Once you arrive in Plymouth, there are several transportation options available to you. The city has a good public transportation network, including buses and taxis, and there are also plenty of car rental companies if you want to explore the area on your own.
Fun Things to Do in Plymouth: Explore the Best Attractions and Activities
There are plenty of fun things to do in Plymouth, whether you're interested in history, culture, or outdoor activities. Some of the top attractions in the city include the National Marine Aquarium, the Plymouth Gin Distillery, and the Royal Citadel. For outdoor enthusiasts, Plymouth offers plenty of opportunities for hiking, cycling, and water sports. The South West Coast Path runs through the city, offering stunning views of the coastline and the surrounding countryside. There are also several parks and nature reserves in the area, including Dartmoor National Park and the Tamar Valley.
Where to Stay in Plymouth: Best Hotels and Accommodations
If you're planning a trip to Plymouth, there are plenty of great hotels and accommodations to choose from. Some of the top hotels in the city include the Duke Of Cornwall Hotel, The Grosvenor Plymouth, and Boringdon Hall Hotel and Spa, all of which offer comfortable rooms, excellent amenities, and great service. For travelers on a budget, there are also plenty of affordable options available, such as Rooms by Bistrot Pierre and Admiral MacBride. These hotels offer clean and comfortable rooms at a fraction of the cost of some of the more expensive hotels in the city.
What to Eat in Plymouth: Must-Try Local Food and Dining Experiences
Plymouth is home to a thriving food scene, with plenty of great restaurants, cafes, and bars to choose from. Some of the must-try local dishes include Plymouth Gin, Devonshire cream tea, and fresh seafood, which is caught daily by local fishermen. There are also plenty of dining experiences to choose from, including fine dining restaurants, gastropubs, and street food markets. The Royal William Yard is a popular destination for foodies, with a range of restaurants and cafes serving up delicious food and drink in a beautiful waterfront setting.
Traveling Around Plymouth: Tips and Tricks for Tourists
If you're planning a trip to Plymouth, there are a few tips and tricks that can help you make the most of your visit. One of the best ways to explore the city is on foot, as many of the top attractions are located within walking distance of each other. Another great way to get around is by bike, as Plymouth has a number of cycle paths and bike rental companies. If you're traveling with a group or family, it's also worth considering renting a car, as this will give you the freedom to explore the surrounding area at your own pace.
The Best Time to Visit Plymouth: Seasonal Guide and Travel Advice
The best time to visit Plymouth depends on what you're looking for. If you're interested in outdoor activities, the summer months are the best time to visit, as the weather is warm and sunny, and there are plenty of opportunities for hiking, cycling, and water sports. If you're interested in history and culture, the winter months are a great time to visit, as the city is less crowded, and there are plenty of indoor attractions to explore, such as the Plymouth City Museum and Art Gallery.
Why Book Your Plymouth Hotel with Agoda.com: Benefits and Advantages
When it comes to booking your hotel in Plymouth, there are plenty of options available, but Agoda.com offers several benefits and advantages that make it the best choice for travelers. With Agoda.com, you can choose from a wide range of hotels and accommodations, from budget-friendly options to luxury hotels. Agoda.com also offers great deals and discounts on hotels in Plymouth, so you can save money on your accommodation and have more to spend on other aspects of your trip. Additionally, Agoda.com offers a user-friendly booking platform and excellent customer service, making it easy and hassle-free to book your hotel in Plymouth.
Explore Plymouth's Fun Facts: Unknown Trivia and Interesting Information
Plymouth is full of interesting facts and trivia, from its connection to the Pilgrims to its role in World War II. Did you know that the city was the departure point for the first transatlantic telephone cable in 1956? Or that Plymouth is home to the largest naval base in Western Europe? Another interesting fact is that the city has a long history of smuggling, with many smugglers' tunnels and secret passages still visible today. These tunnels were used to smuggle goods such as tobacco, tea, and brandy into the city, and were an important part of Plymouth's economy for many years.