Hotels in Sakiet Ezzit
Our top picks
Lowest price first
Nearest to
Best reviewed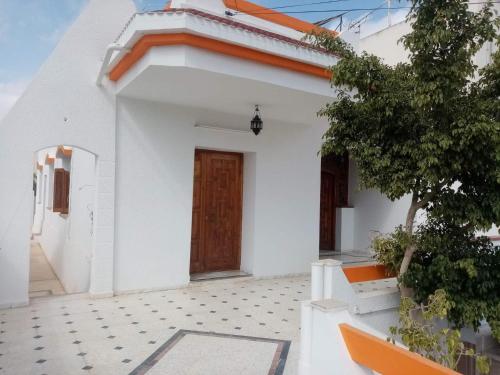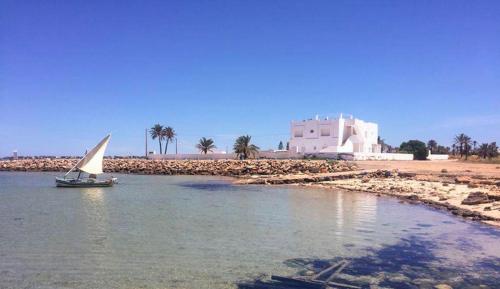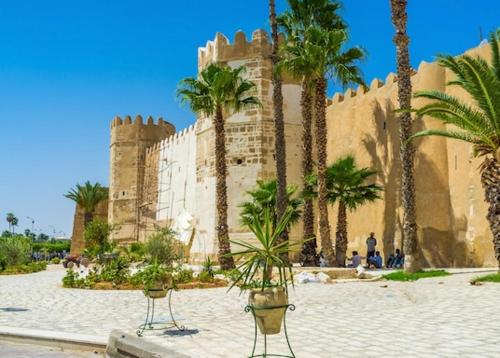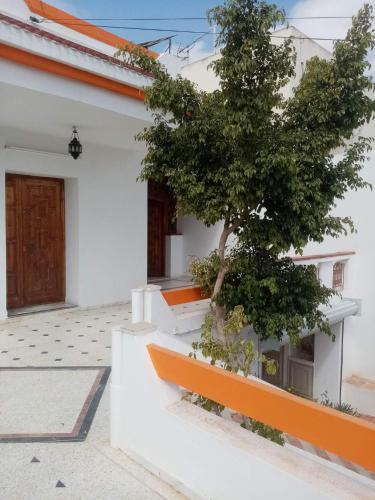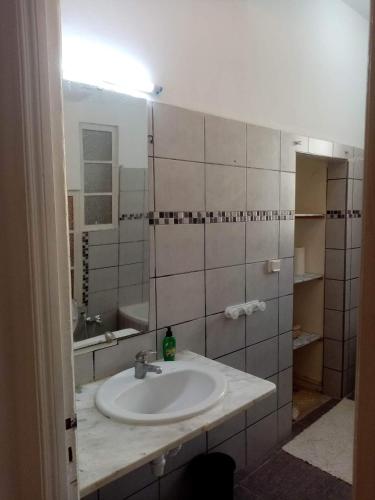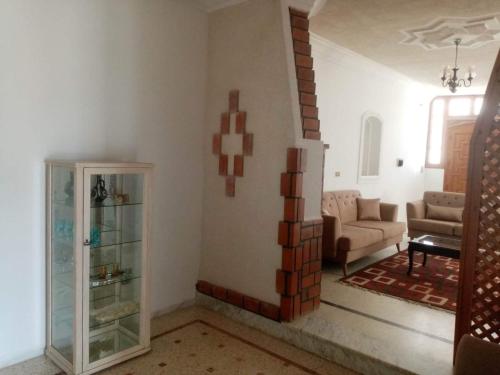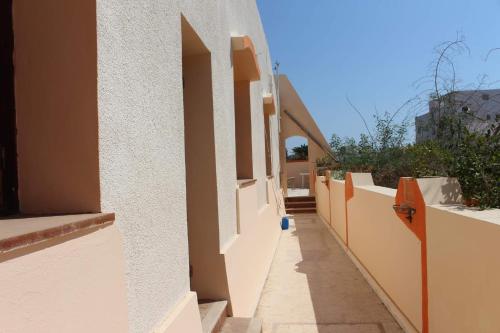 See all
Villa luxueuse meublee
Sakiet Ezzit,Sakiet Ezzit - View on map
Pets allowed
Car park
Free Wi-Fi in all rooms!
Check-in/out [express]
BBQ facilities
Wi-Fi in public areas
Family room
Hot water linen and laundry washing
Fast facts about Sakiet Ezzit, Tunisia
| | |
| --- | --- |
| Accommodations | 2 properties |
| Popular area | Sakiet Ezzit |
Where to stay in Sakiet Ezzit
---
Explore more travel vacation rentals
More about Sakiet Ezzit
Discovering Sakiet Ezzit: Fun Facts and Reasons to Visit
Sakiet Ezzit is a small town located in the northwestern part of Tunisia, close to the border with Algeria. The town is known for its rich history and culture, as well as its beautiful landscapes and natural attractions. One of the most interesting facts about Sakiet Ezzit is that it played a significant role in the Tunisian struggle for independence from France. In 1958, the town was the site of a major battle between French forces and Tunisian fighters, which resulted in the death of many locals and the destruction of much of the town. Today, Sakiet Ezzit stands as a symbol of Tunisia's fight for freedom and independence. Despite its tragic past, Sakiet Ezzit has plenty to offer visitors, from its historic sites and cultural attractions to its natural beauty and outdoor activities. Some of the top reasons to visit Sakiet Ezzit include exploring its ancient ruins and historic sites, hiking in the nearby mountains, and experiencing the local culture and cuisine.
Getting to Sakiet Ezzit: Tips and Transportation Options
Sakiet Ezzit is located approximately 200 km west of Tunis, the capital of Tunisia. The easiest way to get to Sakiet Ezzit is by car or taxi, which can be rented or hired at the airport or in the city center. Alternatively, visitors can take a bus or a train from Tunis to the nearby town of Jendouba, and then take a taxi or a shared van to Sakiet Ezzit.
Exploring Sakiet Ezzit: Fun Things to Do and See
Sakiet Ezzit has a rich history and culture, and there are plenty of things to do and see in the town and its surroundings. Some of the top attractions in Sakiet Ezzit include the Martyrs' Museum, which commemorates the town's struggle for independence, and the ancient ruins of the Roman city of Bulla Regia, which are located just a short drive away. In addition to its historic sites, Sakiet Ezzit is also a great destination for outdoor enthusiasts. The nearby mountains offer plenty of opportunities for hiking, trekking, and mountain biking, while the town's natural springs and waterfalls provide a refreshing escape from the summer heat.
Booking a Hotel in Sakiet Ezzit with Agoda.com: Why and Where to Stay
If you're planning a trip to Sakiet Ezzit, Agoda.com is the perfect place to book your hotel. With a wide range of options to choose from, including budget-friendly guesthouses and luxury resorts, Agoda.com has something for every type of traveler. Some of the top hotels in Sakiet Ezzit include the Dar Fatma guesthouse, which offers traditional Tunisian hospitality and stunning views of the surrounding mountains, and the Ain Draham Resort, which features a spa, a pool, and a range of outdoor activities.
When to Visit Sakiet Ezzit: Best Season and Moment to Go
The best time to visit Sakiet Ezzit is during the spring and fall, when the weather is mild and the crowds are smaller. Summer can be hot and crowded, while winter can be cold and rainy. One of the best moments to visit Sakiet Ezzit is in August, when the town celebrates its annual festival. The festival features traditional music, dance, and food, as well as a range of cultural and sporting events.
Tasting Sakiet Ezzit: Local Cuisine and What to Eat
Tunisian cuisine is known for its rich flavors and spices, and Sakiet Ezzit is no exception. Some of the top dishes to try in Sakiet Ezzit include couscous, a traditional Tunisian dish made with semolina and vegetables, and brik, a fried pastry filled with egg and tuna or meat. Other local specialties include harissa, a spicy chili paste that is used to flavor many Tunisian dishes, and mechouia, a salad made with grilled peppers, tomatoes, and onions. For dessert, be sure to try the local favorite, makroudh, a sweet pastry filled with dates and nuts.
Traveling Around Sakiet Ezzit: Tips and Transportation Options
Sakiet Ezzit is a small town, and most of the attractions are within walking distance of each other. However, if you want to explore the surrounding area, there are plenty of transportation options available. Taxis and shared vans are widely available in Sakiet Ezzit, and can be hired for a reasonable price. Alternatively, you can rent a car or a motorbike to explore the area at your own pace. Overall, Sakiet Ezzit is a fascinating destination that offers a unique blend of history, culture, and natural beauty. Whether you're interested in exploring the town's ancient ruins, hiking in the mountains, or experiencing the local cuisine and culture, Sakiet Ezzit is sure to leave a lasting impression on any traveler.