2 best hotels in Garcia
Our top picks
Lowest price first
Nearest to
Best reviewed
See all
RedDoorz @ Garcia Hernandez Bohol
Garcia,Garcia - View on map
Car park
Free Wi-Fi in all rooms!
Wi-Fi in public areas
Family room
Smoking area
Daily housekeeping
Smoke-free property
Body thermometer
"When we arrived we appreciate the big parking space."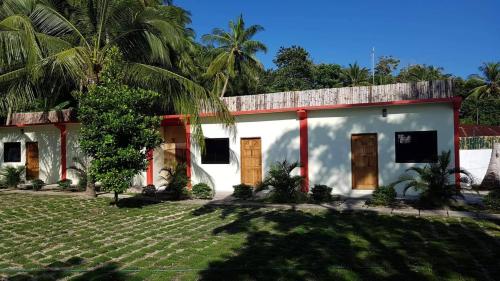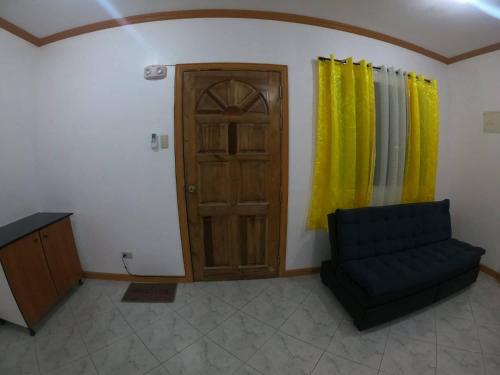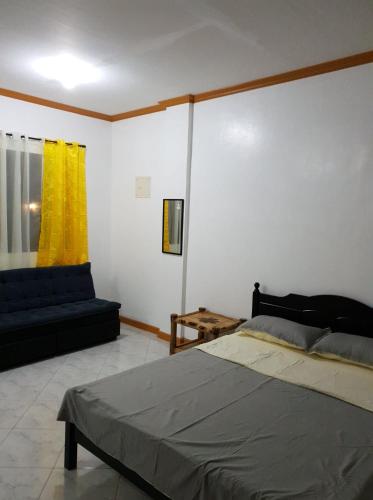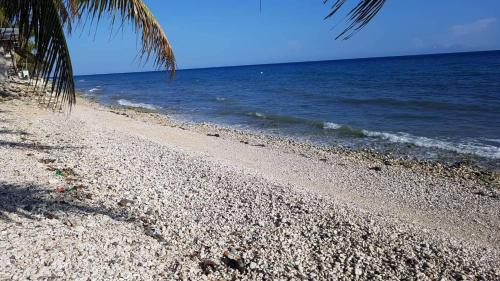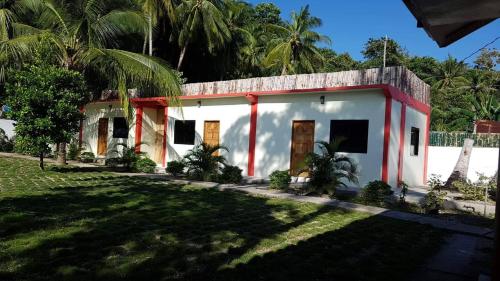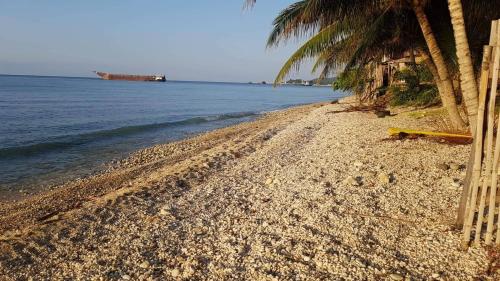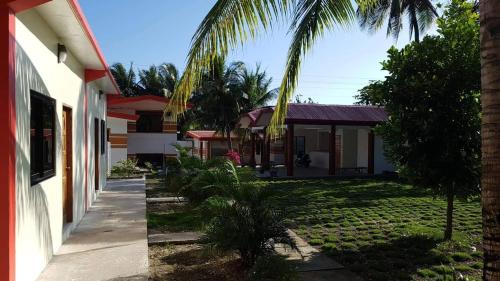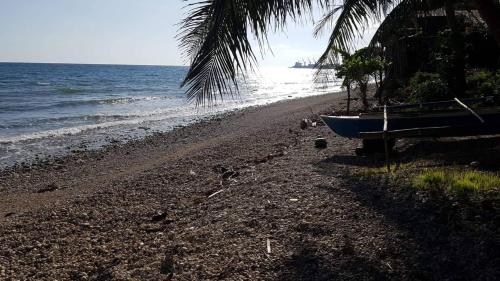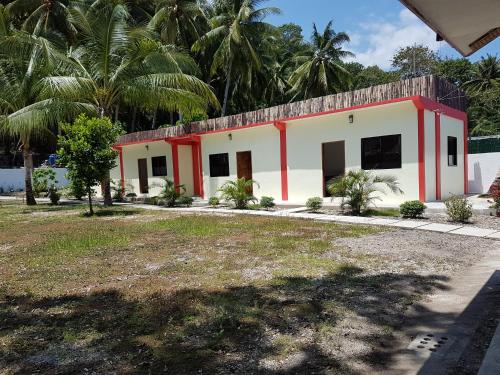 See all
KJ Danish Inn
Garcia,Garcia - View on map
Airport transfer
Car park
Shuttle service
Free Wi-Fi in all rooms!
Check-in/out [private]
Private beach
Game room
Wi-Fi in public areas
Frequently asked questions
What are the most popular hotels in Garcia?
Some of our most popular hotels in Garcia are RedDoorz @ Garcia Hernandez Bohol.
More about Garcia
Discover the Hidden Gems of Garcia, Philippines
Garcia is a small town located in the heart of Bohol, Philippines. Despite being a relatively unknown destination, it offers a unique blend of natural beauty, rich history, and vibrant culture. The town is named after Mariano P. Garcia, a former governor of Bohol, and is surrounded by verdant hills and scenic countryside. One of the most interesting things about Garcia is that it is home to the endangered Philippine tarsier, one of the smallest primates in the world. Visitors can get up close and personal with these cute creatures at the Philippine Tarsier Sanctuary, a protected area that aims to conserve the species and its habitat.
Unleash the Fun: Top Things to Do in Garcia
There are plenty of fun and exciting things to do in Garcia, making it an ideal destination for adventurous travelers. Apart from visiting the tarsier sanctuary, visitors can also explore the town's rich cultural heritage by visiting the Garcia Heritage House, a beautifully preserved ancestral home that showcases the town's history and culture. For those who love the outdoors, there are several hiking trails that offer stunning views of the surrounding hills and countryside. One of the most popular hiking destinations is Mount Maitum, a scenic peak that offers panoramic views of the surrounding landscape. Other popular activities in Garcia include bird watching, river cruising, and swimming in natural pools.
Travel Made Easy: How to Go to Garcia
Getting to Garcia is easy, thanks to its proximity to major transportation hubs in Bohol. The most convenient way to get to Garcia is to fly into Tagbilaran City, the capital of Bohol, and then take a taxi or bus to Garcia. The journey takes around 45 minutes and offers stunning views of the countryside along the way. Alternatively, visitors can also take a ferry from Cebu City to Tagbilaran City and then proceed to Garcia by land. There are several transport companies that offer daily trips to and from Garcia, making it easy to plan your trip.
The Best Time to Visit Garcia: A Seasonal Guide
The best time to visit Garcia depends on your preferences and interests. If you want to avoid the crowds and enjoy cooler weather, the best time to visit is during the months of December to February, which is the peak of the dry season. This is also the best time for outdoor activities such as hiking and bird watching. However, if you want to experience the town's vibrant culture and festivities, the best time to visit is during the months of May to July, which is the town's fiesta season. During this time, the town comes alive with colorful parades, street dances, and other cultural events.
Stay in Comfort: Where to Stay in Garcia
There are several accommodation options in Garcia that cater to different budgets and preferences. One of the most popular options is RedDoorz @ Garcia Hernandez Bohol, a budget-friendly hotel that offers clean and comfortable rooms, free Wi-Fi, and 24-hour front desk service. The hotel is conveniently located near the town center and is within walking distance of several restaurants and shops. Another popular option is Garcia Plaza Hotel, a mid-range hotel that offers spacious rooms, an outdoor pool, and a restaurant that serves local and international cuisine. For those who prefer a more luxurious experience, there is Amorita Resort, a high-end resort that offers luxurious villas, a private beach, and world-class amenities.
Taste the Local Flavors: What to Eat in Garcia
Garcia is known for its delicious and flavorful cuisine, which is a fusion of Spanish, Chinese, and Filipino influences. One of the most popular dishes in Garcia is the lechon, a roasted pig that is crispy on the outside and tender on the inside. Visitors can also try other local delicacies such as kinilaw, a type of ceviche made with fresh seafood, and binakhaw, a soup made with chicken, ginger, and coconut milk. For those who have a sweet tooth, there is also the famous Boholano peanut kisses, a sweet and nutty treat made with ground peanuts and sugar.
Why Choose Agoda.com for Your Garcia Hotel Bookings
Agoda.com is the best platform for booking your hotel in Garcia. With a wide range of accommodation options, competitive prices, and hassle-free booking process, Agoda.com makes it easy for travelers to find the perfect hotel for their needs. Whether you're looking for a budget-friendly hotel or a luxurious resort, Agoda.com has got you covered. Plus, with its user-friendly interface and excellent customer service, you can be sure that your booking experience will be smooth and stress-free.
Expert Tips for Travelers Visiting Garcia
If you're planning a trip to Garcia, here are some expert tips to help you make the most of your experience: - Bring comfortable shoes: Garcia is a great place for hiking and exploring the outdoors, so make sure to bring comfortable shoes that can handle uneven terrain. - Get travel insurance: While Garcia is generally a safe destination, it's always a good idea to get travel insurance to cover unexpected situations such as accidents or illnesses. - Learn some basic phrases in the local language: While many people in Garcia speak English, learning some basic phrases in the local language can help you connect with the locals and show your appreciation for their culture. - Respect the local culture: Garcia is a town with a rich cultural heritage, so make sure to respect local customs and traditions. Dress modestly when visiting churches or other religious sites, and ask for permission before taking photos of people or their property. - Try the local cuisine: Garcia is known for its delicious and flavorful cuisine, so make sure to try some of the local delicacies during your visit.
Explore Garcia: How to Travel Around the City
The best way to explore Garcia is by renting a motorbike or hiring a tricycle driver. Motorbikes are a popular mode of transportation in the Philippines and can be rented for around 500 pesos per day. Tricycles, on the other hand, are a type of motorcycle taxi that can take you around town for a reasonable price. Another option is to take a guided tour, which can be arranged through your hotel or a local travel agency. Guided tours are a great way to learn more about the town's history and culture, and can be customized to suit your interests and preferences.