10 best hotels near Dumaluan Beach
Our top picks
Lowest price first
Nearest to
Best reviewed
See all
Dumaluan Beach Resort
Panglao Island,Dumaluan Beach - View on map
"It was our first time to travel to Bohol. I wanted to book 2 nights at Bohol Beach Club but the resort was full due to renovation. Dumaluan Beach Resort is just beside Bohol Beach Club and they share the same beautiful beach. My friend who recommended Dumaluan Beach rather than Alona Beach (where the nightlife is), was a genius. I got the Junior Presidential Suite at Dumaluan Beach Resort which was just perfect. Our room was a few steps from the beach and the restaurant. Though they serve many delicious dishes, the free breakfast buffet was simple and not comparable to the breakfast served when you stay in a hotel. The day tour and island tour offered by the resort were reasonable in price but I still managed to find a cheaper one outside the resort. The driver we hired for the day tour looked like the late Filipino actor Rudy Fernandez but with lots of tattoos and earrings. Though he looked tough and mean, he was a sweetheart, funny and a true family man. We enjoyed his tour. (Never judge a book by its cover.) The resort offers plenty of Aquatic Sports you can avail. The resort has a small dog named Goliath. The dog can swim and snorkel. If only I can share my video. At night, they have an excellent band playing good music, rock, bossa nova, jazz, classic old songs. What a way to unwind and drink up. The resort is 3 kilometers away from Alona Beach where all the bars and restaurants are located. 20 minutes away from the airport and Tagbilaran City. This place is just wonderful. If Bohol (Panglao Island) is like Boracay, Dumaluan Beach is a station 1 resort. Alona beach is like Puerto Galera. Tagbilaran City is like Kalibo, Aklan. "
Show more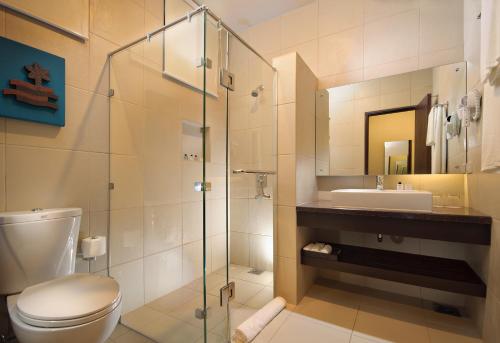 See all
South Palms Resort
Panglao Island,Dumaluan Beach - View on map
"This resort is amazing place. I stayed here 7 nights with my wife, which was our honeymoon trip. Even we were unfortunate with rainy weather, we had a great time. Outdoors - South Palms is outdoors resort with cottage style/small villa accommodation, all single story buildings which wouldnt give you a feeling of hotel style accommodation. Rooms are all along the resort private beach. Hotel stuff is very diligent in cleaning the resort beach and garden daily so you wouldnt see many fallen leaves and also they clean any seaweed from the beach shore. Of course expect that its open nature area therefore prepare your repellent. Reception and restaurant area uses Burtsbees kind of smell repellent which is not too intimidating and so there are no mosquitoes around. Restaurant - I would highlight breakfast, that one is amazing, great choice and every day new hot food bar. You literally dont need lunch that day if you eat well for breakfast. They also provide breakfast box in case you have some trip early morning, selection is quite wide and comes with drink, water and fresh fruit selection. Restaurants offer a la carte menu which has a bit limited selection and also is shared for their bar menu, reason is most likely their daily dinner options of all you can eat buffet with quite big choice. They also offer fresh fish selection, price is based on weight. I would say that quality of food is satisfactory and maintains its level, but do not expect high class restaurant specialties. Bar and restaurant offers variety of drinks and fresh fruit shakes. Prices are higher than you would found in Alona beach restaurants, but comparable to other separate resorts restaurants. Accommodation - we had a double room with ocean view, kind-sized bed. View was very nice and room was very clean. Housekeeping coming in the morning and also during dinner time. They offer great menu of pillows for best sleep which we used immediately as soft pillows did not suit us well. We had small flies ap"
Show more
Avg price per night
$ 292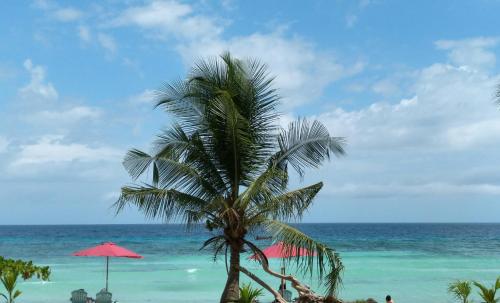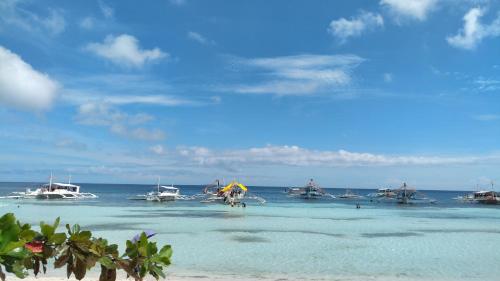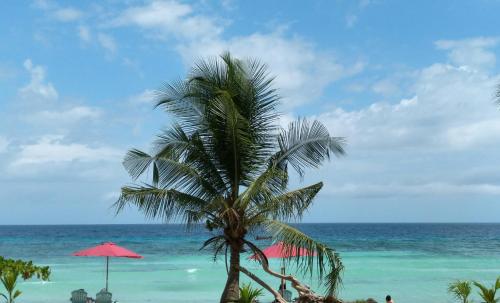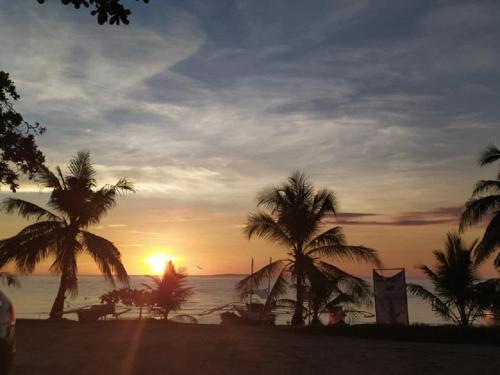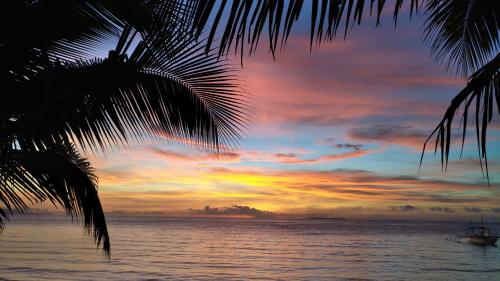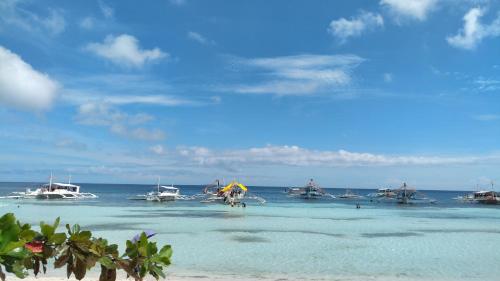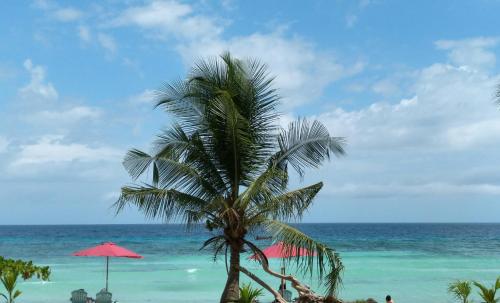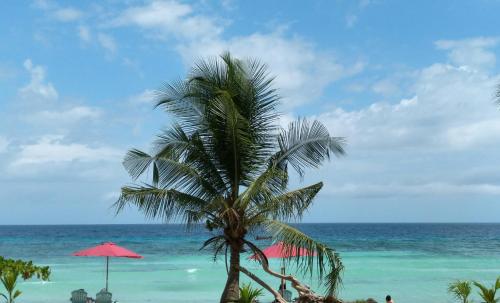 See all
ARAMARA Resort
Panglao Island,Dumaluan Beach - View on map
"very close to beach (100m walk) and being on 2nd floor feels way better. When I arrive and used toilet first time it overflooded, but staff immediately moved me to another room, while it got fixed - Thanks. Right infront of building is a bit of unseemly looking little buildings (shacks) which spoils the ambiance , but I still had a lovely view of moon setting over ocean from the beach."
Show more
See all
Eskaya Beach Resort and Spa
Panglao Island,Dumaluan Beach - View on map
"- Great facilities. The room and the pool were fantastic! - very attentive staff checking our needs on a regular basis. Kudos to Bollie and Lorna in ensuring that our stay was the best - The food in the restaurant is great in proplrtional servings and definitely comes in very cheap price for a luxury resort. - very serene and private. You need not worry about your privacy. - the spa services are the best! - expect mosquitoes, frogs and geckos. Commending the resort in ensuring eco balance. They provide mosquito repellents to address this. - the beach needs cleaning though. Seaweed are washed onto the shore. But hey, that's natural. Great beach front though. Enjoy watching the hermit crabs. Our stay was perfect and will definitely come back again and recommend this resort to my friends! "
Show more
Avg price per night
$ 464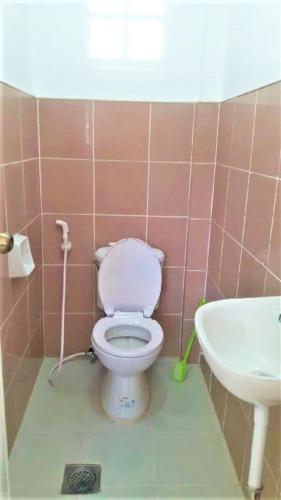 See all
Gaeas Apartments
Panglao Island,Dumaluan Beach - View on map
"I recommend Gaeas Apartment for solo and group travelers. Alona and Dumaluan beach are 10-15 mins away. You can chill and hangout on the garden with swing and mini gazebo. We rented a room good for 4 pax inclusive of own bathroom, fridge, stove and cooking utensils. If you're too lazy to cook there is near restaurant outside the apartment. We tried their best seller Chicken Inasal and their Sisig is delicious. You can arrange late checkout if you are running late from the tour. Overall enjoyed my stay here and would definitely back staying on this place. "
Show more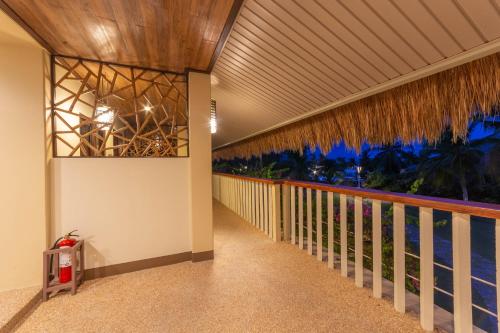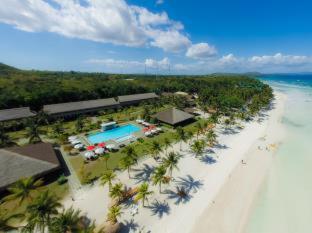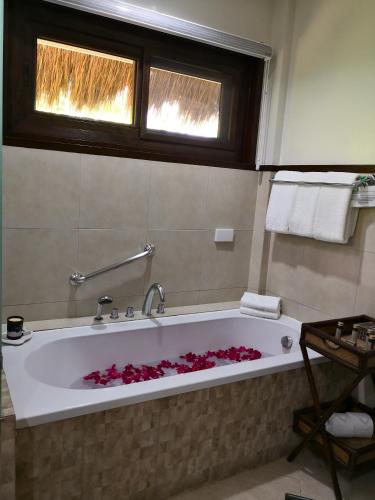 See all
Bohol Beach Club Resort
Panglao Island,Dumaluan Beach - View on map
"Loved my stay at Bohol Beach Club. They were accommodating even if we arrived late around 8:30PM. I did my research regarding which beach was better and my research proved fruitful as Dumaluan Beach where BBC is, is much better than Alona Beach. It's clean and the sand is powdery white and I love its crystal clear waters. There's a lack of marine life near the beach so didn't see any fishes swimming. Loved also the hammocks around the area where you can just lounge around. Facilities are okay but I expected more from the room as it is a 5-star hotel. Everything's clean but it lacks that luxurious 5-star feel. Room was big though and good for 3. Staff were very friendly and despite having a not so good dinner. I ordered a local Bohol dish but the meat wasn't tender! I was disappointed with the food but the very kind waiter allowed me to take some food from the buffet because I was so hungry and we waited so long for it. But all in all I'd love to come back. Just a bit pricey."
Show more
Avg price per night
$ 207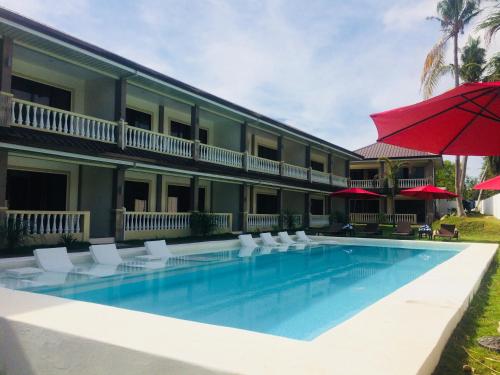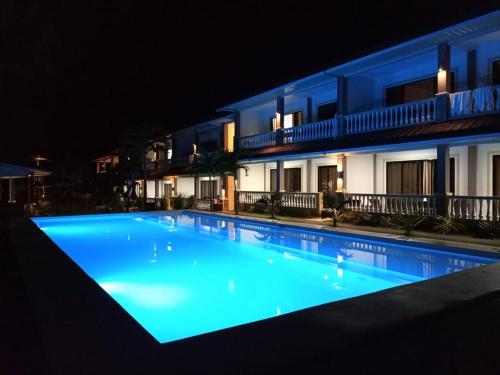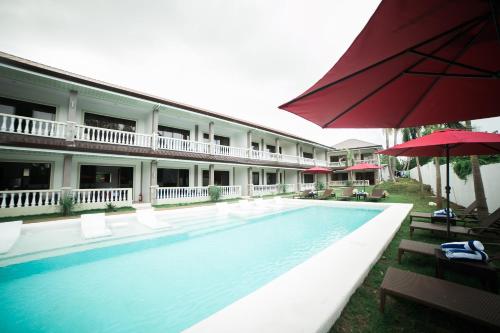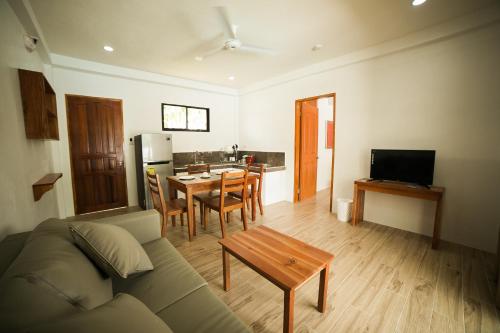 See all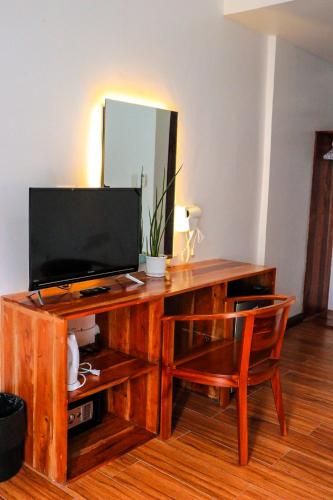 See all
Ananda Resort
Panglao Island,Dumaluan Beach - View on map
"Royal Paradise is a 10 minute walk from Panglao's best beach - Dumaluan beach. Trust me, I spent 1 whole day biking to every beach on Panglao island! It's also 5 minutes walking to Libaong beach. These beaches are not as crowded / touristy as Alona beach so you can relax in peace. However, the downside is that you are far from all the restaurants / bars / cafes near Alona beach - if that's important to you. I rented a motorbike and it would take me 10-15 minutes per ride to get to Alona. So you get all the benefits and drawbacks of a more isolated beach side hotel. The staff is super friendly and helpful. And my package included breakfast. Try the eggplant omelette. My only complaint is that the air conditioner in the room is noisy. If you leave the windows open you're fine, but if you're an AC person, it will be loud. "
Show more
See all
Villa del OZ Resort
Panglao Island,Dumaluan Beach - View on map
"It's a wonderful and new Place with swimming pool, room with everything you need (clean water, fridge, shampoo and body wash, hair dryer and even mask!) it's quite at night that you can have great sleep. The location is correct on the map and easy to find, near bee farm and white beach. And the owner and helpers are warm and sweet waiting us so late at night for hosting. Recommending!"
Show more
See all
Find the Perfect Type of Accommodation
---
More about Dumaluan Beach
Bohol is known for interesting sites like Dumaluan Beach. Hotel rooms are offered at the lowest price on Agoda.com with many of them in the vicinity of Beaches. Dumaluan Beach is close to a variety of hotels, with choices such as Bohol Coco Farm Hostel and Eskaya Beach Resort and Spa.

Using Agoda.com's secure on-line booking form to reserve hotels close to landmarks like Dumaluan Beach is quick and easy. Accommodation can be conveniently located on our Bohol city page, with user-friendly search tools and comprehensive hotel information. Over 3,500,000 travelers have chosen Agoda.com to find the perfect hotel near places like Dumaluan Beach.