10 best hotels near M Shed
Our top picks
Lowest price first
Nearest to
Best reviewed
See all
Novotel Bristol Centre Hotel
Bristol City Center,M Shed - View on map
"I havent stayed in a Novetel for a while and was not really convinced by making this booking. However it was a competitive price and I do not regret it. Rooms are large, well equipped. Reception is spacious and restaurants seems fine - although I did not test it. It did not look as an "industry" hotel without personality. I did notice the Gym that looks fine. Bad points : no free wifi, they request the vouche printed before to give you the room (it caused some delay at the registration, they proposed me newspaper, I though it was free but they charged it to me at the check out"
Show more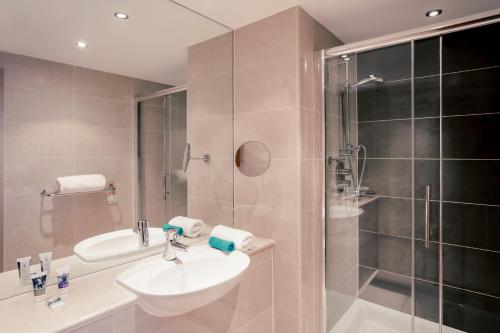 See all
Mercure Bristol Holland House
Bristol City Center,M Shed - View on map
"One of the best hotels I have stayed in, rooms were clean and above the average size of many hotels, very comfortable beds, breakfast was at a decent time for those leaving early, hot and a fantastic range of food available. "
Show more
Avg price per night
$ 141
See all
Mercure Bristol Grand Hotel
Bristol City Center,M Shed - View on map
"Great hotel in the heart of Bristol. We just booked a standard double room, which was a decent size. Rooms are clean and have very arty fixtures and fittings. The only downside is that during the winter the room was a little cold. It does have an air com unit that blows either hot or cold, but didn't want to have dry heat blowing around the room. There was a great selection of food at the breakfast buffet which was always being topped up. Staff were very friendly and helpful. The only negatives are that the instructions about the car parking aren't very clear, the turning is right after the hotel and on a narrow street where there is only room for one car at a time, regardless of whether you are going in or out. The swimming pool and spa are outside the hotel underneath the car parking area, so you have to go out of the hotel to get to them. Overall it was a good hotel to stay in for a weekend."
Show more
Avg price per night
$ 102
See all
Bristol Marriott Royal Hotel
Bristol City Center,M Shed - View on map
"Staff at the front desk were friendly & helpful. They'll explain the way to get to your destination whenever you asked them. The hotel looks gorgeous from the outside as well as inside. It's very spacious and clean, except the pillow was a bit too soft for me. It'd be great if the hotel allows additonal bed service. In fact, the area is enough to add an extra bed. However, it was not its policy so we had to book 2 rooms for 3 of us. The location is of easy access to visit the tourist attractions as well as the town centre. It's a comfortable staying experience for our family."
Show more
Avg price per night
$ 227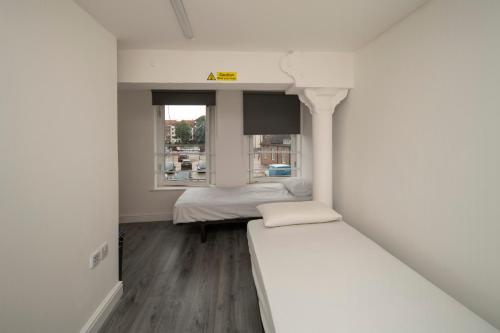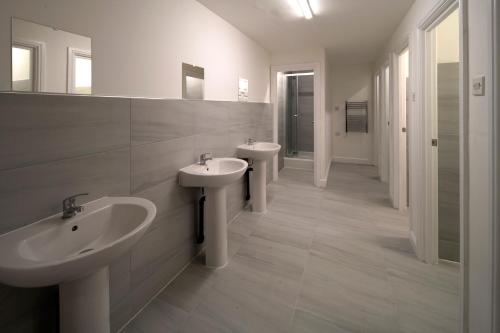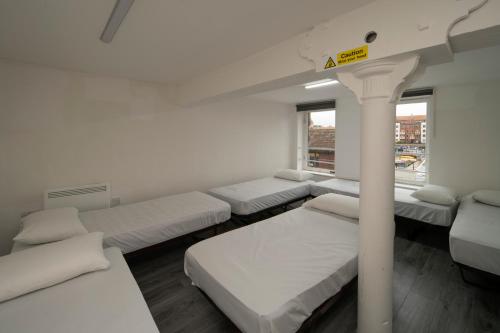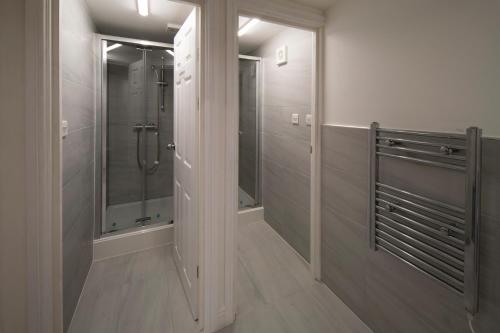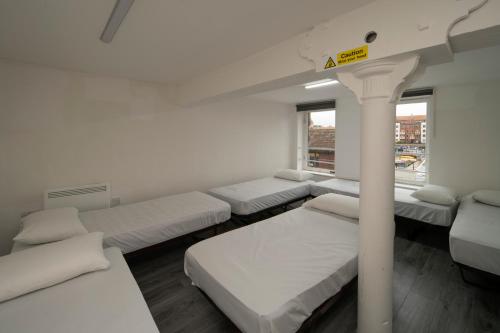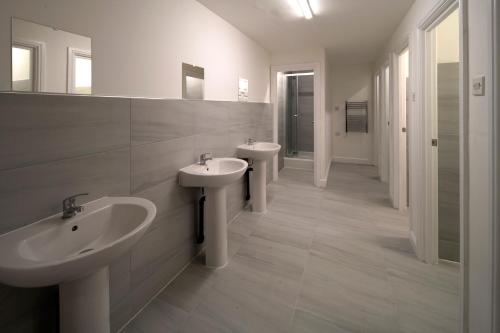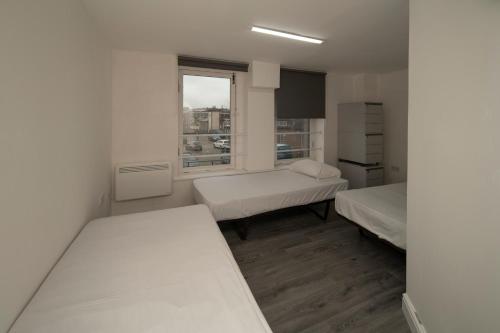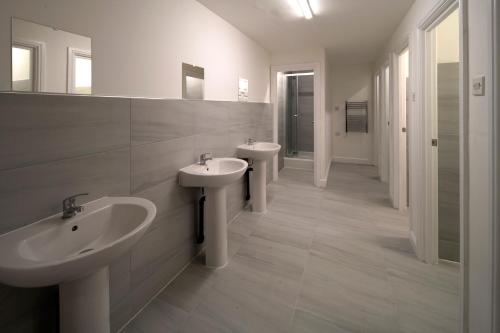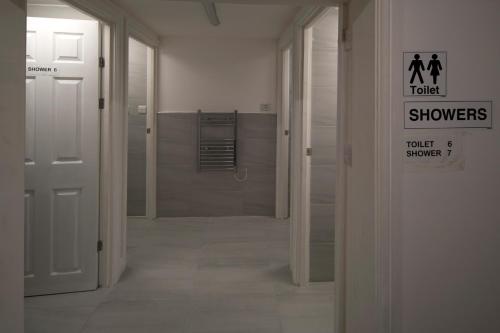 See all
See all
Avg price per night
$ 119
See all
ibis Bristol Centre Hotel
Bristol City Center,M Shed - View on map
"My daughter and I stayed In Bristol Centre Hotel for several times and days. It is really very conveniently located with lots of restaurants around, including a Tesco supermarket. It is just beside the Harbourside where busses are near. The only problem we had was the cleaners of our room. The hotel hired a company to do the cleaning and unless you tell them so, they do not clean our room nor change the beddings. When I once asked them to changed our sheets, they told me to tell the reception and that was already on our 5th day! The same in cleaning our rooms. I complained to the floor manager and she was very apologetic and gave us free buffet breakfast as an "apology". Immediately, the room got cleaned and sheets were changed! The wifi internet connected is not that fast. I think this is because the hotel is often full. Otherwise, we enjoy staying at this hotel. It was like home for us. If ever I go back to Bristol, I would gladly still stay in his hotel. The staff are really nice and so convenient! "
Show more
See all
Hilton Garden Inn Bristol City Centre
Bristol City Center,M Shed - View on map
"a medium size hotel that provides all the necessary facilities for family trip as well as business trips. the room provides hot water/coffee/tea making facility. there is no limit supply of coffee, tea bags, sugar and milk. there is also a mini fridge that allows one to keep drink and cooked meat to make simple breakfast. the hotel itself also has restaurant and even a 24-hour pavilion pantry where one can buy snacks, microwaveable meals, cold beverages and sweet treats! what i like most is the imac and free wifi provided . it comes with keyboard, mouse and loud speakers! it enables me to use internet and watch the tv programs interchangeably. the room rate is competitive to other hotels in the same area. it is the best of the 4 hotels i have stayed in uk in the last 4 months! it is comfortable and great value for money. "
Show more
Avg price per night
$ 120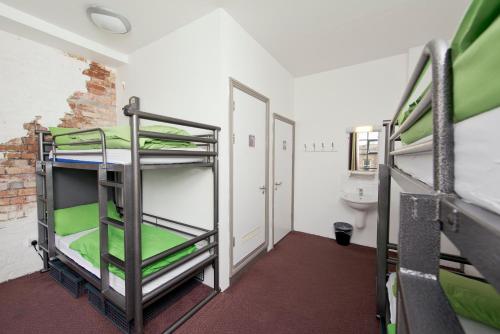 See all
YHA Bristol
Bristol City Center,M Shed - View on map
"Location is perfect. It's situated right in the middle of all the major attractions and you can easily walk to the north, east, south and west from there. I found out that if you walk in and get a room instead of booking ahead, it's actually much cheaper. However, that is a risk you'll have to take as this location is really worth your money. Better to just book ahead and pay slightly more but have a guaranteed bed waiting for you. There's only 2 shower/toilets per floor and there's many rooms per floor so you might have to wait really long for it. During my time, I did not have any problem with waiting for the washroom so maybe some of the rooms on the floor have their own attached baths? Staff is really helpful and friendly too. Thank you for your service. =)"
Show more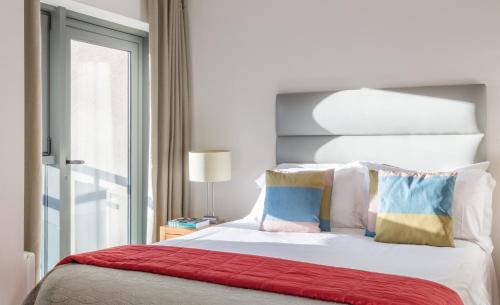 See all
Saco Bristol - Broad Quay Apartment
Bristol City Center,M Shed - View on map
"One of the best places to stay in Bristol right in the heart of the city and it is just opposite the Ferry starting point. The staff here are really helpful and efficient. Would highly recommend this apartment hotel to anyone staying in Bristol for even one night. "
Show more
Avg price per night
$ 188