10 best hotels near Red Lobster Restaurant
Our top picks
Lowest price first
Nearest to
Best reviewed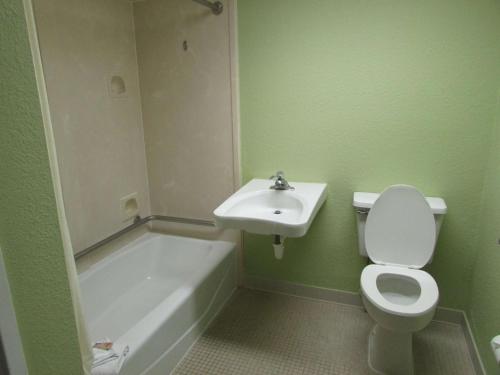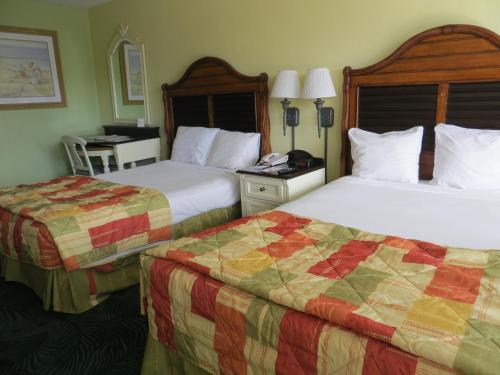 See all
Seralago Hotel and Suites Main Gate East
Disney Maingate - Celebration Area,Red Lobster Restaurant - View on map
"My second, and most recent stay at the Seralago Hotel and Suites Main Gate East was absolutely remarkable. Now that I have spent a collective six nights here during my travels, I can confidently say that this is the best budget-minded, family hotel in all of the Orlando-Metropolitan area. Not only does this property boast amenities that easily outmatch most luxury properties I have stayed at, but the value is absolutely unbeatable. The staff here truly takes pride in their work, and at a time when the travel industry is making a comeback, I am very excited to see what the future holds for this property. The resort boasts a total of five pools, child pools, and spas. All of which were open, lively, and gorgeous places to relax over the course of my stay. The pool areas boast an abundance of loungers, which are admittedly a bit worn, but extremely comfortable and supportive nonetheless. The property boasts numerous dining opportunities. Unfortunately, many have been closed since the commencement of the pandemic. However, the "Tropical Treasures" poolside bar reopened during my stay, offering beers, sodas, and light snacks. I look forward to the reopening of the other dining options the property boasts. My check-in process was seamless. I arrived around four o'clock, which meant that the lobby was crowded and numerous guests were checking in. Despite the crowds, the staff worked efficiently and greeted everyone cordially. It is important to note that there is a five-dollar daily resort fee and a security deposit of seventy-five dollars. All considered, this remains the most economical hotel in the entire region. The lobby is elegant and boasts an arcade, ATM machine, and an attractions booth that will aid you in booking tours and exploring the local area. Besides the pools, the property boasts a variety of recreational activities, which include: a beach volleyball course, tennis and basketball courts, and playgrounds. All of the facilities are functional and help liven"
Show more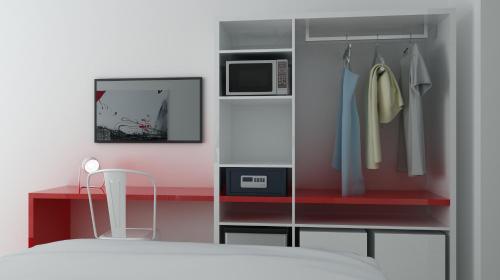 See all
GreenPoint Hotel Kissimmee
Disney Maingate - Celebration Area,Red Lobster Restaurant - View on map
"Good hotel: clean room, friendly staff. Free: breakfast, Wi-Fi, parking, swimming pool, gym. Laundry facilities (surcharge). Resort fee ($11 per day per room) not included in booking: payable on arrival. Free shuttle to Disney Epcot (2 per day: departing from hotel 9:55am, 11am; return 4pm, 9:05pm (lane 48) - pre-book needed). Shuttle to SeaWorld: $15 pp (round-trip). Room has bathroom with shower & toiletries (shampoo, conditioner, shower gel, soap), sink, air conditioner, mini fridge, safe. Room cleaning every day. Outdoor swimming pool open from dawn till dusk. Laundry facilities: 2 washing machines and 2 driers ($2.50 each). Breakfast offers: bacon, sausages, scrambled eggs, hard-boiled eggs, bread, bagels, toasts, mini-cupcakes/donuts, cereal (4 kinds), wallnuts, raisins, DIY waffles (waffle-makers), fruits (apples or canned mandarines/pears), yogurt, juices (3 kinds), milk, tea, coffee, hot chocolate. Breakfast was repetitive. Free bag storage facilities after checkout."
Show more
See all
Holiday Inn Orlando SW – Celebration Area
Disney Maingate - Celebration Area,Red Lobster Restaurant - View on map
"The counter staffs and manager greeted us with a big smile throughout our check-in, which really refreshes us after a 22 hour flight. The room is cozy and large for 2 business traveller. The bathrooms is also very clean and nicely decorated. While we need to shorten our stay due to cancellation of the conference, we still received great experience from the counter staffs while checking out. Really like the service of this hotel. Great!!!"
Show more
See all
Quality Inn
Disney Maingate - Celebration Area,Red Lobster Restaurant - View on map
"Upon arrival, the hotel did not have our paid reservation and we needed to contact Agoda to confirm we had a paid reservation. So, make sure to bring a copy of the paid reservation. The room was a good-sized room with chairs and a table, two queen sized beds, refrigerator, microwave, iron/iron board, hair dryer, coffee maker and a computer for a small fee. The shower was probably 60-70s vintage but acceptable. We did not use the swimming pool and the free breakfast was simple but adequate with waffles, cereal, pastry and hard-boiled eggs. The location was in a less-dense portion of Kissimee with easy, no-traffic jam, access to all the attractions located to the north. "
Show more
See all
Avg price per night
$ 139
See all
Travelodge Suites by Wyndham Kissimmee Orange
Disney Maingate - Celebration Area,Red Lobster Restaurant - View on map
"I stayed at this hotel for three days at the end of September. The staff were kind and helpful. The breakfast offered was fruits, cereal and pastries. I went across the street to eat at Cracker Barrel instead. There are many restaurants and stores nearby. The hotel room was clean. I didn't see any bugs. I didn't feel unsafe during my stay. The pool and jacuzzi were a good temperature and clean. Overall, I would stay here again since I got a good value."
Show more
Avg price per night
$ 100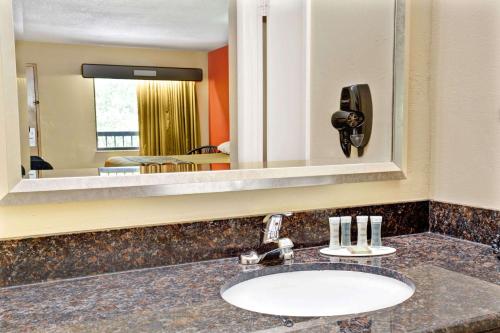 See all
Super 8 By Wyndham Kissimmee Maingate Orlando Area
Disney Maingate - Celebration Area,Red Lobster Restaurant - View on map
"There is a shooting range in front of the hotel that is badly isolated. One day they woke us up at 7am. The shower was good, but the curtain didnt stop the water from going over the floor. They should fix that. We never tasted the complimentary breakfast. Overall It's a great choice."
Show more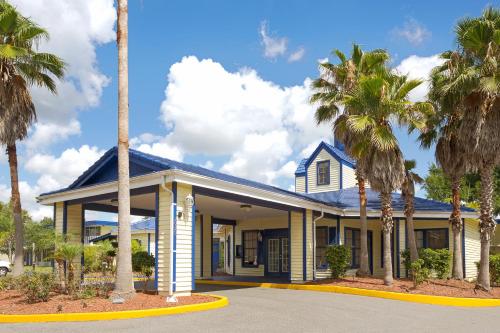 See all
One Way Maingate
Disney Maingate - Celebration Area,Red Lobster Restaurant - View on map
"Poor. Bathroom shower was just about ready to fall off the wall. More water was spraying up on the ceiling where the shower head screws on than coming out of the shower head. Bathroom fan sounded like it was ready to take off or explode. A lot of noise after midnight from guest outside."
Show more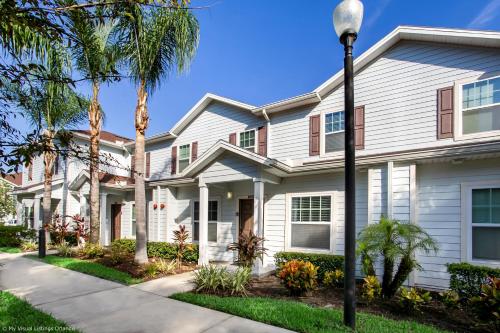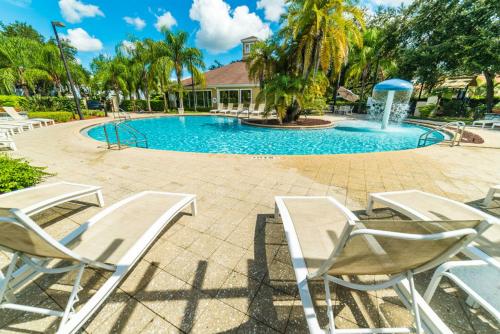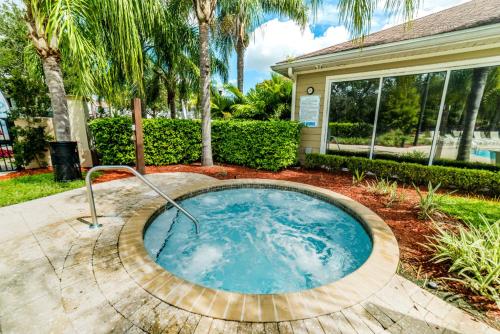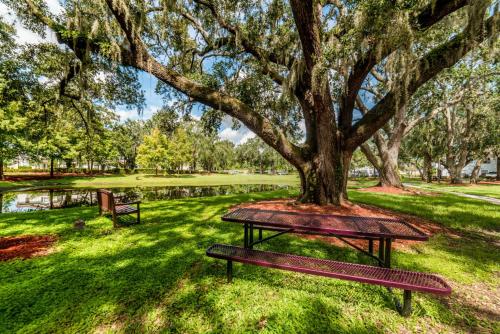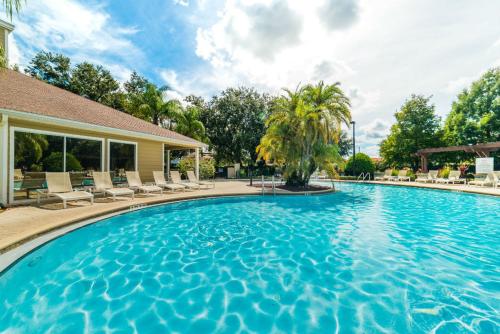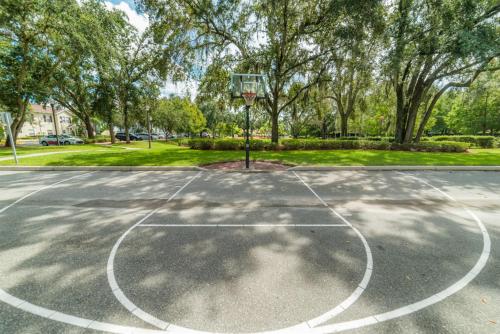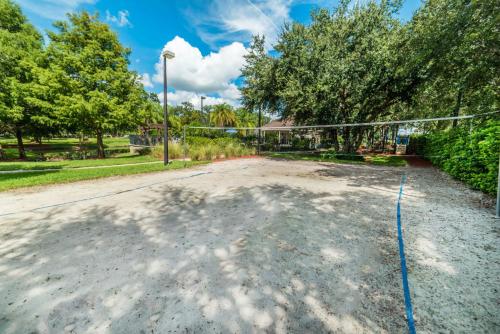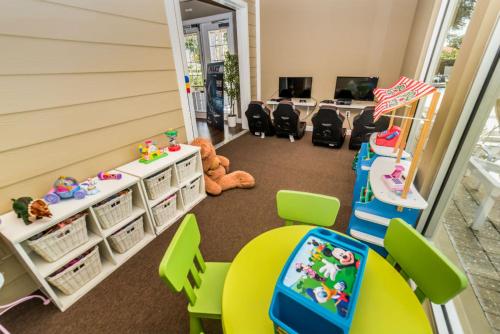 See all
See all
More about Red Lobster Restaurant
Red Lobster Restaurant is just one of Orlando (FL)'s many landmarks to discover. Hotel rooms are offered at the lowest price on Agoda.com with many of them in the vicinity of Restaurants and Cafes. The choice of accommodation near Red Lobster Restaurant greatly varies from luxurious hotels to affordable guesthouses.

Through Agoda.com's secure on-line booking form, reservations are made easy for hotels in the neighborhood of Red Lobster Restaurant. Our Orlando (FL) city page incorporates convenient search tools and extensive hotel information which enables easy hotel search. With more than 150,000 hotels worldwide, it's easy to find hotels on Agoda.com near points of interests like Red Lobster Restaurant.