10 best hotels near Tukdin
Our top picks
Lowest price first
Nearest to
Best reviewed
See all
Nayland Hotel
Hyde Park,Tukdin - View on map
"For a no frills hotel, the rooms was much better than we expected. We stayed at the top floor and the rooms were clean, bathroom was also spacious. There is also a lift, which makes it easy for travelers with luggages to access the upper floors. Compared to the other budget hotels we stayed in UK/Europe, this is one of the best."
Show more
See all
Berjaya Eden Park London Hotel
Hyde Park,Tukdin - View on map
"We had booked two rooms for 3 adults on a one night stay. The best thing about this hotel is you can almost fall off the tube at Bayswater into the hotel. Upon arrival, the double room wasn't ready so they upgraded us to a superior room. The staff on the desk were very helpful and friendly. The room itself was very clean and quite spacious. Flat screen TV on the wall, very comfortable bed and big shower. As for the single room, this was a bit on the small side, rather cramped. The bathroom was tiny and nowhere even close to the superior room. The restaurant downstairs looked nice, but the menu was quite expensive. Overall a very enjoyable stay, and we've booked again for a few weeks time. This time we've booked the superior room as it's best not to take any chances. The price is still really cheap. "
Show more
See all
Queens Park Hotel
Hyde Park,Tukdin - View on map
"Don't be fooled by the double / twin room (when selecting twin beds as preferences) it basically means which ever is available they will assign you. Therefore our preference was a twin bed but it wasn't available until about 4 days into our 6 nights stay. (Involves asking every morning) lesson learnt for next time. Other than the staff was helpful. Location was the best if you plan to hop in a London tour bus or catch a train (less than 5 mins - less than 10 if you walk suppppppperr SLOW!) Didn't take up the breakfast buffet on offer, but you have sooooo many options in the next street. "
Show more
Avg price per night
$ 165
See all
Central Park Hotel
Hyde Park,Tukdin - View on map
"there aren't enough words to describe the horror dealing and staying at this hotel"
Avg price per night
$ 147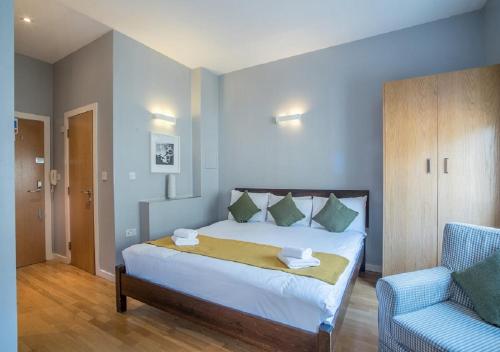 See all
Hyde Park Executive Apartments
Hyde Park,Tukdin - View on map
"Room is pretty good, spacious for the price. What would make the experience better is a few small things like providing proper shower soap and nd that the hotel wants to save cost, but this is too much and it is inconvenient. Stick a proper container in the shower so that it's easier. I also wish there was a safe box - most hotels have it but this one doesn't which is unfortunate. Consider having a tissue box in the living area - it doesn't cost much, but helps with the experience. I was on ground floor, nose was ok but walls seems thin, if you're a light sleeper and got unlucky with noisy neighbors you'll have a hard time. Be cautious on the neighborhood, there seems to be some roudy people around but since I'm a guy, no issues. If you're a female travelling alone just be careful. On to the good. Location is fantastic with lots of food and places like Tesco and Sainsbury nearby. There is two stations for tube, depending on which line you end up taking for your route. Lots of souvenir and there's even a small pound shop around. Overall pretty good if the above can be improved, it will be a 5 star for me!"
Show more
Avg price per night
$ 122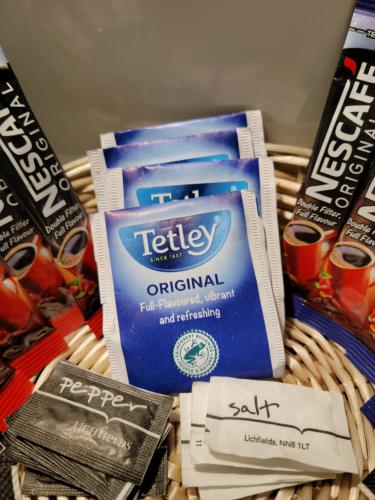 See all
Grand Plaza Serviced Apartments
Hyde Park,Tukdin - View on map
"first and foremost a huge thanks to agoda for living up to their reputation in being reliable and efficient! although we made one of our bookings a few days before we checked in, we had no problems with any of our reservations. one word about the grand plaza serviced apartments. convenient. my two sisters and i stayed at the grand plaza serviced apartments for an entire week and absolutely loved it. our room was on the 4th floor and was well equipped with a fan, tv, bed, sofabed, kitchenette, pots, pans,etc.. fridge, kettle, bathroom, closet, toiletries, towels and even wifi. there was an ironing board, iron and even a hairdryer in the closet, plus our room was cleaned everyday. there are vending machines on the ground floor, a courtyard for smokers, and a reliable laundry service. the moment we arrived we were greeted with smiles. we got there in the morning and were allowed to leave our bags as check in was only at 2pm. the hotel is within walking distance from a lot of shops and restaurants and a mere 5 min walk from the tube which was so so convenient. on our 4th night there, the elevator was out of service, therefore we had to walk up the narrow staircase, but then again, what are you gonna do? it happens! :d can't comment on the breakfast as we didn't have breakfast in the hotel. we very much enjoyed our stay and will definitely reccommend this hotel to anyone who is looking for an affordable, convenient place to stay whether on business or vacation. we ourselves will definitely come back! thanks so much grand plaza serviced apartments. sending you love all the way from malaysia!"
Show more
Avg price per night
$ 184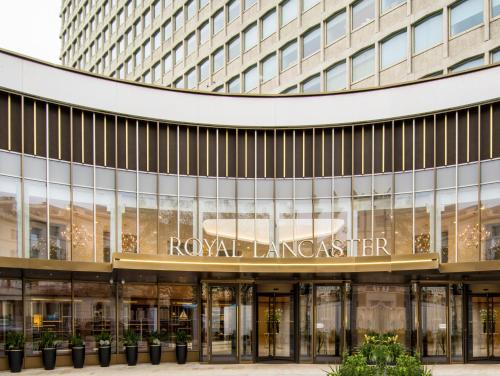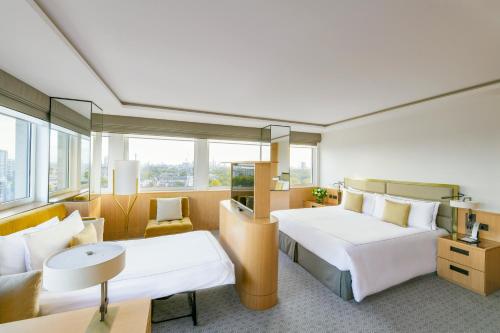 See all
Royal Lancaster London
Hyde Park,Tukdin - View on map
"Location was great for the Gatsby Mansion and just downstairs for the awards!"
Avg price per night
$ 450
See all
Blakemore Hyde Park Hotel
Hyde Park,Tukdin - View on map
"We travelled overnight to London from Qatar and were exhausted when we dropped our bags. A rather officious receptionist told us to return to check in after 3. We returned at 12:30 - too tired and cold to do anything but sit in the lobby and wait. She did nothing to try and accommodate us early and only checked us in at 2:30 because I went to her and asked if our room was ready. The only other problem with this hotel is the lift - there is only one and it's slow. You feel like you spend so much time standing waiting for it to either arrive or depart. The free internet is also rather dodgy - intermittent at best. Other than this we had a very comfortable stay with wonderful food and a good location. "
Show more
Avg price per night
$ 200
See all
Mercure London Paddington Hotel
Hyde Park,Tukdin - View on map
"The bigger family rooms are at the basement of the hotel (stairs down from reception). We actually indicated 2 adults and 1 child when booking and was given a normal room on the higher floors. However, when we checked in, the staff seemed a bit displeased that we booked a room meant for 2 adults with our child. We told her that this room was in the list of options given to us when we made the booking. She tried to push for us to change to a family room and top up the difference but we declined as we were only there for 2 nights before going home and would be out most of the time. The room was very small, NOT because we had one child with us. There was no floor space to open our luggage. We ended up opening the luggage on our bed. Even when standing, the luggage had to be placed behind the main door. Location was good - 5 mins walk to Paddington Underground (Tube) and Paddington Overground where there's Heathrow Express train. Halal food are aplenty just opposite the hotel."
Show more
Avg price per night
$ 143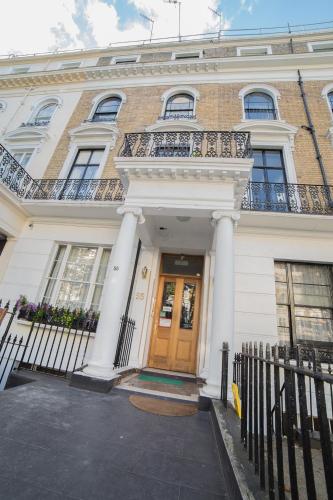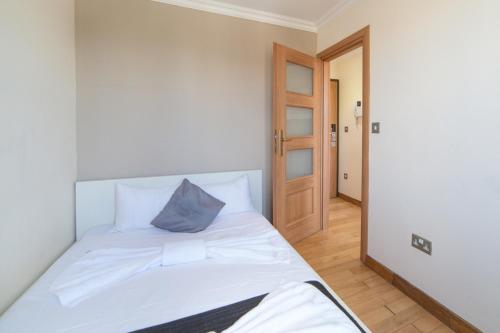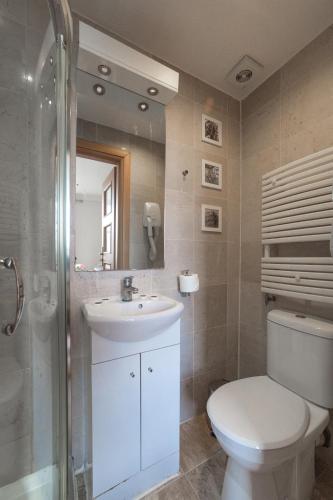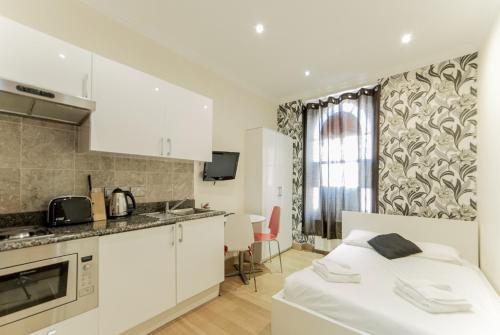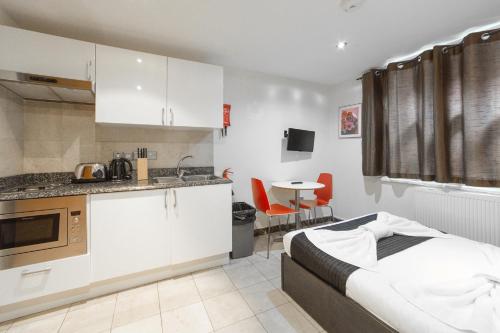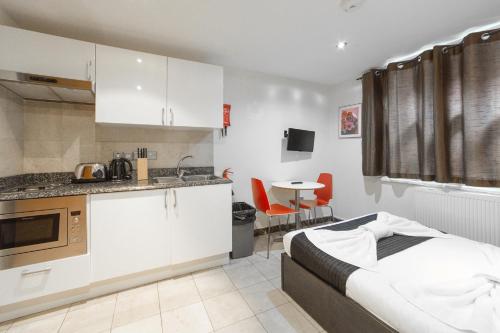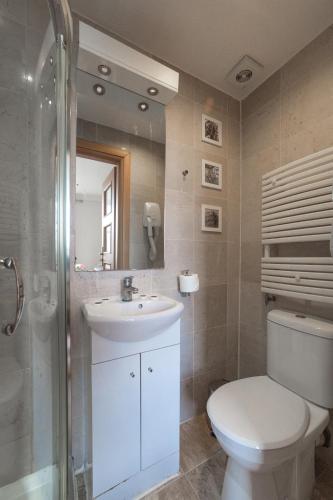 See all
New Kent Apartments
Hyde Park,Tukdin - View on map
"Lovely clean rooms , lovely hot shower and very pleasant staff thank you for my stay"
Avg price per night
$ 123
Find the Perfect Type of Accommodation
---
More about Tukdin
London is known for interesting sites like Tukdin. Hotel rooms are offered at the lowest price on Agoda.com with many of them in the vicinity of Restaurants and Cafes. A wide range of hotels are available near Tukdin, from the friendly Boston Court Hotel to the luxurious Hyde Park Rooms and Apartments.

Agoda.com's secure on-line booking form makes it easy to reserve hotels close to Tukdin. Accommodation can be conveniently located on our London city page, with user-friendly search tools and comprehensive hotel information. More travelers are choosing Agoda.com to book accommodation near Tukdin, with over 150,000 hotels worldwide.