10 best hotels in Mandaluyong
Our top picks
Lowest price first
Nearest to
Best reviewed
See all
Despi's Place 1 at Urban Deca EDSA
Mandaluyong,Mandaluyong - View on map
Free Wi-Fi in all rooms!
Smoke-free property
Massage
Elevator
Cleaned following Agoda or health guidelines
Disinfected following Agoda or health guidelines
Cleaning products used based on health guidelines
Physical distancing rules followed
"Prons - Location and price Cons - - Facility is not clean. We saw used tootpaste sa CR. - May salamin sa taas ng cabinet at delicado kasi sumasama siya kapag binubuksan yung cabinet. - Alikabok sa side at ulan n di pinalitan ng cover - Not reponsive owner"
Show more
See all
Go Hotels Mandaluyong
Mandaluyong,Mandaluyong - View on map
Free Wi-Fi in all rooms!
Front desk [24-hour]
Check-in/out [express]
Luggage storage
Cash withdrawal
Sauna
Safety deposit boxes
Concierge
"This was my third stay at GoHotels Mandaluyong. For the first two, I booked the queen bedroom but I was given the room with no windows. This time around, I specifically booked the room with Windows (as it is in the options in the website unlike before). Upon checking in, I was again given the room with no windows so I immediately called the reception and requested for transfer. The receptionist told me that there were no available rooms with window view and that the room availability was based on first come first serve basis on the day of the accommodation and not on the day of the booking. I have highlighted to him that if that was the case, they should not indicate that there are two kinds of room and they must clearly put it in the disclaimer. As I have a mild case of claustrophobia, the first two stays in the queen bedroom without windows was not too bad as there was a faux window view of the city skyline at night. But still, at the back of my mind I know that there is still no window. Long story short, I told the receptionist that I would prefer to stay in the window room and he immediately moved me to a new room (I did not argue anymore when he initially told me that there were no rooms available because hey, I got what I originally requested) Over-all, I will still highly recommend staying in GoHotels Mandaluyong because the location is very convenient and their rates are affordable. Their bed is comfortable and the bathroom is clean. Just a few tip: Bring your own toiletries because they only provide soap and shampoo good for a day's stay. "
Show more
See all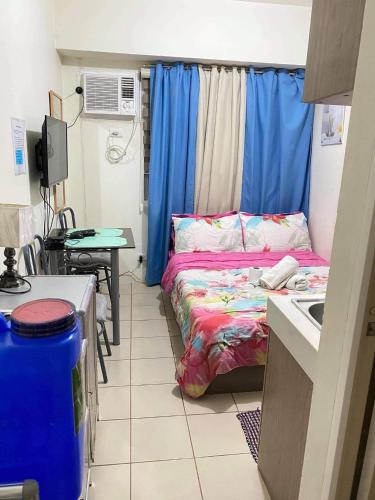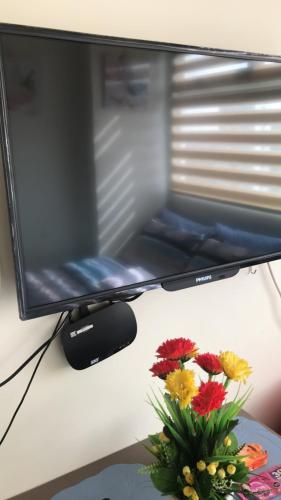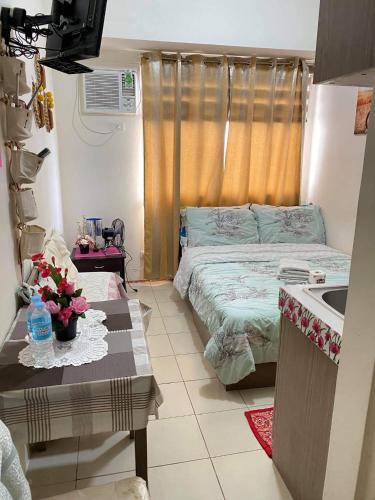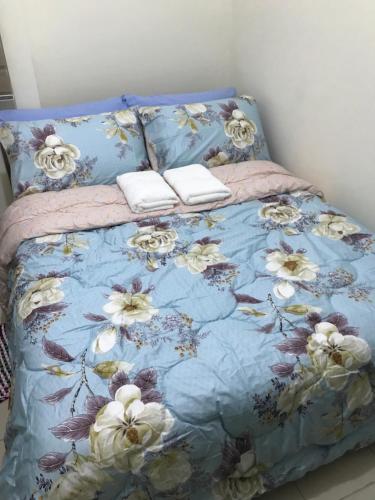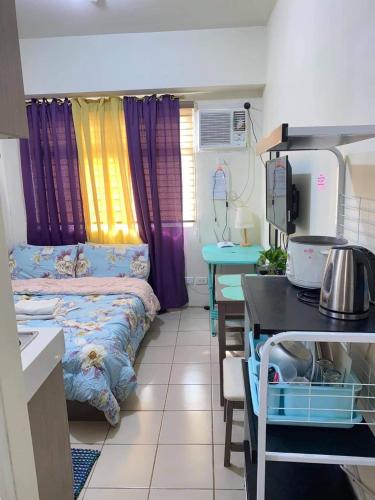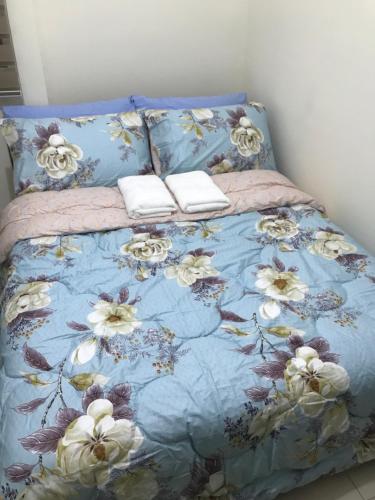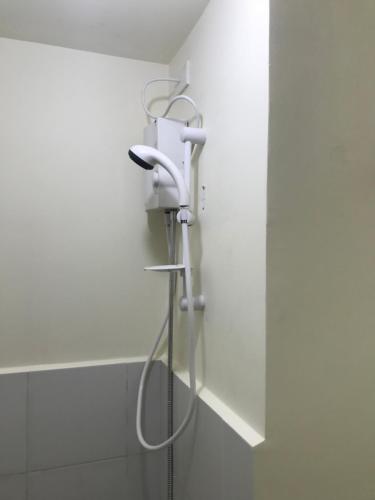 See all
See all
RedDoorz @ Samat Mandaluyong - Vaccinated Staff
Mandaluyong,Mandaluyong - View on map
Car park
Free Wi-Fi in all rooms!
Front desk [24-hour]
Breakfast [free]
Contactless check-in/out
Wi-Fi in public areas
Rental car
Security [24-hour]
"The room is spacious with a large comfortable bed, large flat screen TV with cable/satellite, A/C. It would've been much better if a little fridge was installed in the room for keeping drinks/food cold. We encountered several issues with the shower and toilet getting clogged, no phone signal in the room and lack of exterior window. For some reason the hotel WiFi seemed to block traffic for games such as Mobile Legends and Auto Chess, VPNs are blocked too. Very inconvenient when there's no mobile network signal in the room."
Show more
See all
No.11 MACKS AWESOME PLACE+HEATER+NETFLIX+25MBPWIFI
Mandaluyong,Mandaluyong - View on map
Front desk [24-hour]
Security [24-hour]
Smoke-free property
Air conditioning in public area
Elevator
Paid parking
Cleaned following Agoda or health guidelines
Disinfected following Agoda or health guidelines
"We booked to their place because they have exceptional reviews and it is INDEED TRUE."
See all
N A COSEPE PLACE- @ urban deca tower mandaluyong
Mandaluyong,Mandaluyong - View on map
Security [24-hour]
Kitchen
Elevator
Cleaned following Agoda or health guidelines
Disinfected following Agoda or health guidelines
Contactless check-in/check-out
Physical distancing rules followed
Refrigerator
"Accomodating staffs. Complete and clean facilities. Recommended if you want to have a relaxing staycation. Convenient location near malls and transportation. Will book again soon 😊"
Show more
See all
No.10 MACKS AWESOME PLACE+HEATER+NETFLIX+25MBPWIFI
Mandaluyong,Mandaluyong - View on map
Car park
Free Wi-Fi in all rooms!
Front desk [24-hour]
Laundry service
Concierge
Security [24-hour]
Daily housekeeping
Elevator
"I had a great stay. The room is clean. The host is nice and accommodating. The room has fridge, microwave, heater, Netflix, and it has a good internet connection. 👍👍"
Show more
See all
Eimys Place @ Urban Deca Tower
Mandaluyong,Mandaluyong - View on map
Car park
Elevator
Cleaned following Agoda or health guidelines
Disinfected following Agoda or health guidelines
Cleaning products used based on health guidelines
Cleaned by professional cleaning company
Contactless check-in/check-out
Laundromat nearby
"The location is accessible to our daily necessities like transportation, food, laundry, banks and malls. Its more affordable than our previous bookings in Mandaluyong area. The room is quite small but can accommodate up to 2 guests. "
Show more
See all
4-star hotels in Mandaluyong
---
Clean room. The interior is cute.
---
Decent place to stay, its in a high rise apartment complex. Enough elevators so you can get in and out quickly. On a bus line, and taxis always around. SM Light Mall is part of the complex, many fast food and other restaurants. A good grocery store also. About 1 mile from SM Mega Mall, easy to get there, buses run there in about 10 minutes. Room is about 10 ft x ...
---
Very nice place and beautiful view of Makati and EDSA (Mandaluyong) skyline. The place is well-maintained and kudos to a hassle-free check-in/check-out. A place suit for everyone! The staff never failed to provide the details of the swimming pool schedules since they don't have the same open/close time. Since this is located in Mandaluyong City, the downside I've e...
---
Review for light residences mandaluyong: Tower 2 unit 2609: * on my third day cigarette smoke filled my room for a few minutes don't know where it came from. * if it wouldn't have been for the cold shower this room could be perfect for a vacation . * there is no garbage can in the kitchen so if you want to cook you will need to use the one in the bathroom. * the need t...
---
The location is good. Access to the room though is not that convenient, I guess because it is due to the building (SM Light Residences) policy. Guest have different entrance than residents. Not that convenient but acceptable
---
There is no internet because the owner's prepaid broadband does not have credits. TV is using a local provider and cannot even get clear local channels. Owner is very unpleasant and asked me to leave rudely. Sent a helper to knock on my door and asked me to leave anxiously.
---
5-star hotels in Mandaluyong
---
The original property we booked was not available ( we booked a day prior our group staycation) however, Antonio went out of his way to offer us his other property. Really appreciate his effort and prompt responses so Our team was able to pushed through with our group bonding. His place has everything. :)
---
Renting this unit was one of the smartest decisions I had to make for this trip. I based my choice on the excellent reviews. Now I'm writing an excellent review myself. The unit itself is nothing fancy— basic but very clean. The lobby staff are polite and helpful. The lobby, though, could get really busy and chaotic, but the staff are trying their best to manage this....
---
Cleanliness and how the security makes sure that guests are secured inside ..the place is nice also because it has a mall within the building 🙂
---
Wasn't expecting much really when booking this pad since there's no review yet. But this is cheaper compared to other deals so I booked it anyway. Check in was fast no hiccups. Room was sparkling clean. Wasn't expecting free coffee and tea but they offered generous amount of these plus the toiletries were all new! Beddings were all new as well! Wifi though is a bit slo...
---
Host is accomodating and super bait. We even cooked our food and they have a complete utensils and other condiments. Pwedeng mag videoke, movie marathon(may provided sila na hard drive). Super ganda nung place. Super cleab . And ate cyntia is super bait. Will definitely go back to that place . Its also near grocery and has convinience store sa baba ng condo.
---
I am impressed with the security/medical response team. Firstly, when my skirt got caught on the escalator (though i was the 1 who pushed the stop button). They were kind enough to call our room and check on me, even though it was quite obvious that there was no bodily harm done. Second, there was an accident in the pool area involving one of the minor guest and the em...
---
So happy with the very accommodating host and looking forward to book again in the future.
---
Great location to reach CBD and commercial center and lot of good restaurants nearby. Mr. Roy who is managing the property is an excellent guy and always available to solve any issue or guide the guest.
---
host answers queries promptly, caretaker made sure the room is clean before handing over to us, room given to us is spacious (2 units combined), bathroom has hot/cold shower, property is very accessible (walking distance to Greenfield district, Shangrila and Megamall)
---
More about Mandaluyong
From the Western end of Ortigas Center, with its busy business oriented streets and towering skyscrapers to the exciting SM Megamall, one of the biggest metropolitan malls in Asia, Mandaluyong is a vibrant city within a city, boasting hot eats, excellent shopping, bars, nightlife, sophisticated boutiques, and an easy commute on the MRT line.