4-star hotels in Alaska
---
The room is very spacious with a small kitchen. Walking distance to 2 big supermarkets and eateries, Maybe it is due to peak season, their shuttle service is abit of lagging. Waited for 45 mins in the cold for the shuttle to arrive. Despite provided them with my mobile number, there is no updates of the whereabout of the shuttle pickup. After calling thrice, they told ...
---
We were at the Alyeska resort in Girdwood for our Honeymoon. Upon arrival, we were greeted by a very friendly and helpful bell boy who got right away to help us with our luggage. He was very nice and had a very good personality and also mentioned to me when when I was looking around for help 'Don't worry sir. You're well taken of here.' There was only one check-in staf...
---
The moment we entered the hotel, We are already welcomed, and that's what makes me happy. And when I find out that the location of the hotel is very good, I directly gave the hotel a 4 to 5 star rating. If I were to visit anchorage again another day, I will definitely check if this hotel is available for my stay.
---
The owner's and staff were very friendly. We had a very good night sleep and Chrissy's cooking was amazing!!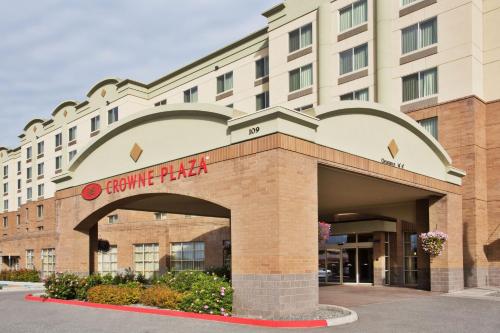 ---
The hotel has excellent facilities, including a self-service coin operated laundry, free WiFi and and free Internet use. The rooms are well furnished and in excellent condition and our room was spacious enough for us and our two older children. The buffet breakfast is basic, but we enjoyed the a la carte breakfast and dinner in Juno Restaurant. The staff were friendly ...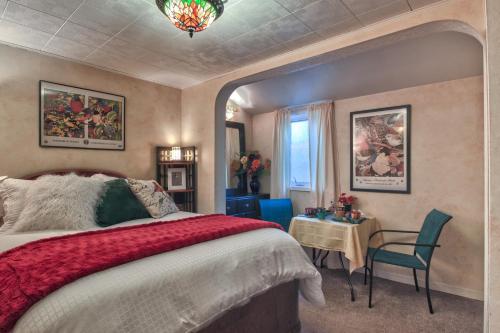 ---
Mary Ann was our host and she made us feel very comfortable and welcome. Our room was small but had everything we needed, I am so amazed at what can be fitted into such a small room and in such a lovely way. The bed was excellent and so were the pillows, far too comfortable we didn't want to get out in the morning. Hot water in the bathroom with all the toiletries y...
---
More about Alaska
Alaska is one of the 51 regions of United States that travelers like to visit. Agoda.com offers a superb selection of top quality hotels to meet your accommodation needs and requirements. The great Alaska is teeming with tourist attractions and popular cities such as Anchorage (AK), Fairbanks (AK), Juneau (AK). The State receives many visitors due to its unique and interesting features. With more than 2 million customer reviews, more travelers are choosing Agoda.com to book hotels in Alaska.