4-star hotels in Argolis
---
Ideal for a peaceful stop in an out of the way spot. A very good boatyard is nearby and when laying up or launching is about 1 mile away. Staff are very helpful and the gardens well kept.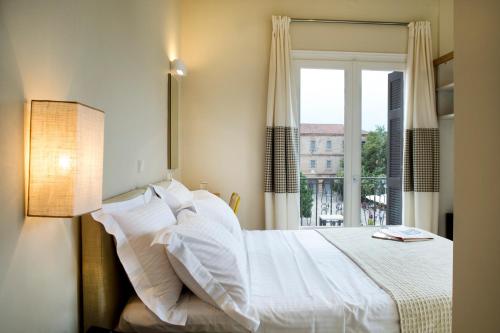 ---
Great Location. Small hotel, like a serviced apartment. But highly recommended.
---
The hotel is right smack in the middle of the shopping area & it's easy to get around without a vehicle. It's easy to head out for meals and attractions.
---
At first we were amazed at the steps which we had to climb to get to the hotel. Beautiful paintings adorn the walls of the reception area and the rooms, giving the place vibrant vibes. The breakfast is great too. It is really a refreshing place to stay.
---
We had wonderful a stay at Ippoliti Hotel. Nice spacious elegantly decorated room, very helpful and accommodating guest services, and best of all it is within walking distance to all attractions in Nafplio. It was definitely value for money.
---
Marie is excellent owner. Her recommendation & arrangement for visit outside Nafplio is good. Hotel is very clean and 1 street parallel to ktea bus terminal. Hotel is in old town which is a charming and lovely place to be in.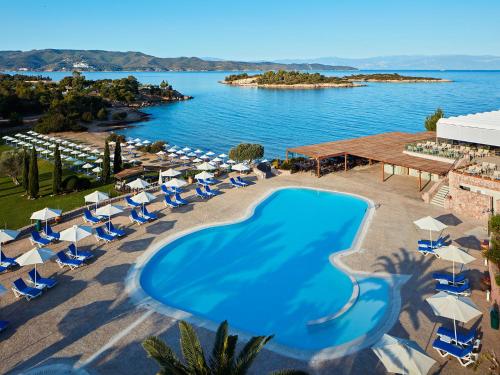 ---
The only thing that was something people should know is that the resort is a family favorite so there are many small children.
---
5-star hotels in Argolis
---
Nafplia Palace Hotel is the perfect place to stay to escape the busy hustling and crowded island locations. You feel like you're in your own private villa with amazing views of Nafpio and within 2 minutes you can be standing in the main Nafplio Town Square via the hotel lift. The team at the hotel were all wonderful and made you feel like the hotel was your own home. ...
---
Amazing view with the best location. Staff was very attentive and great breakfast. Rooms lacked though details such as headboards for bed and television was almost non-existent. (Very small ) and lastly in bathroom there was no place to hang bath towels or robes.
---
More about Argolis
Whether it's your first visit or your fiftieth, Argolis is a great destination for a vacation. Agoda.com offers big savings on 571 hotels in top locations. Home to 44 cities, you will never run out of things to do and places to see in this wonderful and exciting Department. Just as it has hotel options to suit every pocket, Argolis has activities to suit every interest. More travelers are choosing Agoda.com to book accommodation in Argolis, with over 170,000 hotels worldwide.