Where to stay in Berea District
---
Frequently asked questions
What are the most popular hotels in Berea?
Some of our most popular hotels in Berea are Botleng Guest House.
What are the best hotels in Berea for couples?
Hotels in Berea that are highly rated by couples include Botleng Guest House.
What are the best hotels in Berea for families?
Hotels in Berea that are highly rated by families include Botleng Guest House.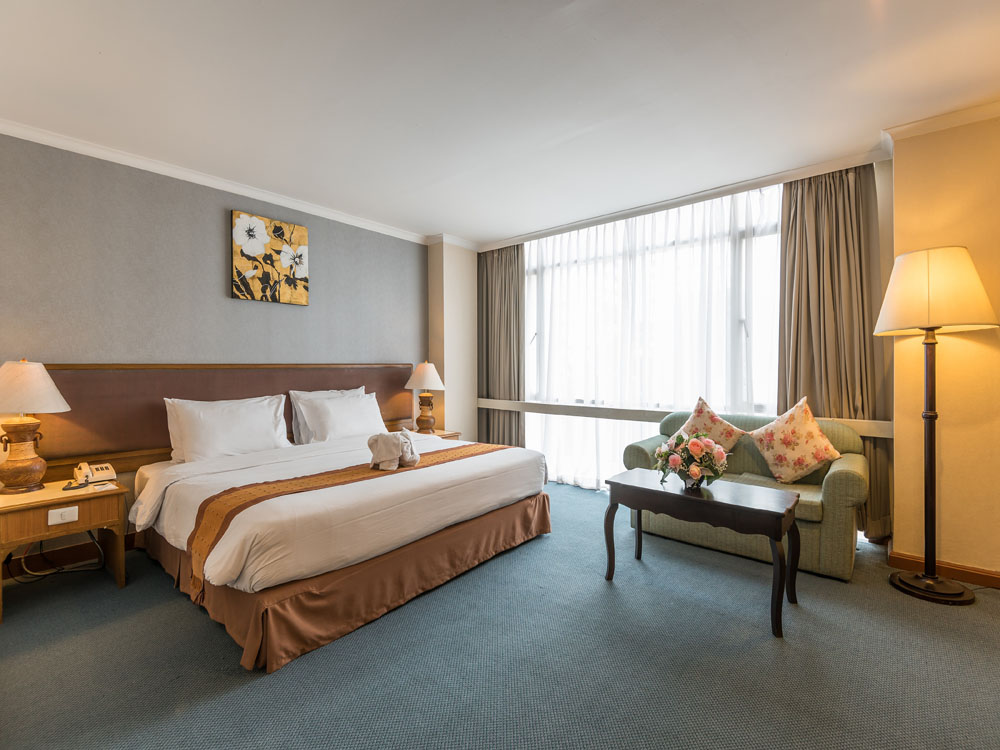 More about Berea District
Discovering Berea: Fun Facts and Reasons to Visit
Berea is a district located in the northwestern part of Lesotho. It is known for its breathtaking mountain views, cultural heritage, and outdoor activities. Here are some fun facts and reasons why you should visit Berea: - Berea is home to the highest peak in Lesotho, Thabana Ntlenyana, which stands at 3,482 meters above sea level. - The district is also known for its traditional Basotho blankets, which are made from wool and cotton and are often worn as a symbol of pride and identity. - Berea is a great destination for outdoor enthusiasts, with activities such as hiking, horseback riding, and birdwatching available in the area. - The district is also home to several historic sites, including the Morija Museum and Archives, which showcases the cultural heritage of Lesotho.
Getting to Berea: Tips and Tricks for Travelers
Berea is easily accessible by car or public transportation. If you are flying into Lesotho, you can take a taxi or shuttle from the airport to Berea. Here are some tips and tricks for getting to Berea: - If you are driving, be aware that the roads in Lesotho can be challenging, with steep inclines and sharp turns. It is important to drive slowly and carefully, especially if you are not used to driving in mountainous terrain. - Public transportation in Lesotho consists mainly of minibus taxis, which can be crowded and uncomfortable. If you prefer a more comfortable and convenient option, you can hire a private taxi or car rental. - It is also possible to take a bus from South Africa to Berea, with several companies offering daily services from Johannesburg and other major cities.
Exploring Berea: Fun Things to Do and See
Berea offers a wide range of activities and attractions for visitors to enjoy. Here are some of the top things to do and see in the district: - Hiking: Berea is home to several hiking trails, ranging from easy walks to challenging treks. The Sehlabathebe National Park is a popular destination for hikers, with stunning views of the surrounding mountains and valleys. - Horseback riding: For a unique way to explore the countryside, consider taking a horseback riding tour. Several operators offer guided tours through the mountains and valleys of Berea. - Cultural tours: Berea is rich in cultural heritage, with several historic sites and museums to explore. The Morija Museum and Archives is a must-visit for anyone interested in the history and culture of Lesotho. - Birdwatching: With its diverse range of habitats, Berea is a great destination for birdwatchers. Look out for species such as the Cape vulture, bearded vulture, and bald ibis.
Booking a Hotel in Berea: Why Agoda.com is Your Best Bet
When it comes to booking a hotel in Berea, Agoda.com is your best bet. Here's why: - Agoda.com offers a wide range of hotels in Berea, from budget-friendly guesthouses to luxury resorts. You can easily find the perfect accommodation to suit your needs and budget. - With Agoda.com, you can compare prices and read reviews from other travelers to ensure that you are getting the best deal and the best quality. - Agoda.com also offers a hassle-free booking process, with secure payment options and 24/7 customer support to assist you with any questions or concerns.
The Best Time to Visit Berea: Seasonal Travel Tips
The best time to visit Berea depends on your preferences and interests. Here are some seasonal travel tips to help you plan your trip: - Summer (December to February) is the peak tourist season in Lesotho, with warm temperatures and clear skies. This is a great time for outdoor activities such as hiking and horseback riding. - Autumn (March to May) is a quieter season in Berea, with cooler temperatures and fewer tourists. This is a great time to enjoy the stunning fall foliage and cultural festivals. - Winter (June to August) can be cold and snowy in Berea, but it is also a great time for skiing and snowboarding. The district is home to several ski resorts, including the Afriski Mountain Resort. - Spring (September to November) is a great time to visit Berea for birdwatching, as many migratory species pass through the area during this time.
Where to Stay and What to Eat in Berea: Your Ultimate Guide
Berea offers a wide range of accommodation and dining options to suit all tastes and budgets. Here are some recommendations for where to stay and what to eat in the district: - Hotels: Botleng Guest House, Maluti Stay Lodge, Blue Mountain Inn Lesotho, Ka Pitseng Guest House, and The Palace Hotel are all great options for comfortable and affordable accommodation in Berea. - Restaurants: For traditional Basotho cuisine, head to Maseru or Teyateyaneng, where you can find dishes such as papa (a maize porridge) and moroho (a type of spinach). For international cuisine, try the restaurants at the major hotels in Berea, which offer a range of options from Italian to Chinese.
Traveling Around Berea: Transportation and Safety Tips
When traveling around Berea, it is important to take safety precautions and be aware of the local customs and laws. Here are some transportation and safety tips to keep in mind: - Taxis and private cars are the most common forms of transportation in Berea. If you are taking a taxi, make sure to agree on the fare beforehand and only use licensed taxis. - It is also possible to rent a car in Berea, but be aware that the roads can be challenging and driving conditions may be different from what you are used to. - When exploring the outdoors, make sure to bring appropriate clothing and equipment, and be aware of the weather conditions and potential hazards such as steep cliffs and rocky terrain. - Finally, be respectful of the local customs and laws, and avoid behaviors that may be considered offensive or inappropriate.