4-star hotels in Messinia Department
---
This hotel passes off the standard double room as a superior room, which is unfair. The furniture is cheap and nasty especially the uncomfortable squeaky hard thin wicker headboard and bedside cabinets definitely not up to 4 star standard also the outdated TV and CD player is a big NO NO its 2016 NOT 1996!
---
The hotel rooms and bathrooms are clean + nice little balcony. Within walking distance from local restaurants and bars. Poor breakfast but amazing sea view from the terrace. Beach is 5 min away opposite a beautiful church. Despite the great location, the hotel is quiet. Will definitely recommend it!
---
Lovely hotel. However, breakfast could and should be better (with the usage of local products). Parking spaces very tight. Difficult access to all areas for anyone with mobility problems.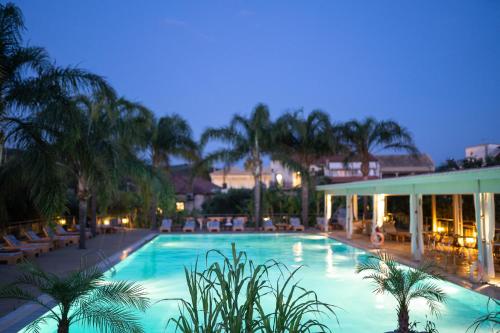 ---
There is lovely street facing onto the beach waterfront which has lots of fine restaurants which u can enjoy. Fabulous beaches, walks and swimming within a v short distance easily got at with cafe seats and sun loungers available at only 3 Euros per day. Water is warm swimming is fabulous and is very safe if you have small children with you. Great family atmosphere all...
---
5-star hotels in Messinia Department
---
Very friendly staff. Spectacular views glorious pool and an amazing array of delicious choices for breakfast both healthy and not so healthy. The trip down to the beach was made so easy by the shuttle service provided which was regular and efficient. We were even spoilt at the beach with a private section and beach waiter!
---
There is nothing to say negative. The facility , the staff and the food were amazing. The only comment I would make is the golf is not what I consider value for your money. Many fairways were under disrepair and some greens need attention
---
6000 replanted olive trees, a lot of nature, but although a kind of Disneyland. Admidst Greece, but far away from it. A copy of a greek town but like a movie. The Restaurants far too expensive. If you want to eat greek cuisine, go out to Gialova. The Hotel is perfect, but a fake. Although it's worth to spend a weekend there... After three days, if you don't play golf,...
---
More about Messinia Department
Messinia is one of the 53 regions of Greece that travelers like to visit. Agoda.com offers big savings on 787 hotels in top locations. With 73 cities and some of the country's most popular tourist attractions, Messinia offers plenty to do and see. Enjoy the quintessential Messinia experiences with Agoda.com as an ideal starting point. More than 3,500,000 travelers have chosen Agoda.com to find the perfect hotel in Messinia.