Discover the neighborhoods of Tasman Region
---
4-star hotels in Tasman Region
---
The kea studio was perfect for us. The bed was comfortable and had everthing we needed including a bbq. The owner was very hospitable and knowledgable about the area. He even helped us make a camp fire which was marvellous under the stars. Highly recommend if you are in Murchison or Nelson lakes area. I
---
The location is perfect for day tours in the Abel Tasman Nationalparc. The staff is very helpful and nice. The restaurant in the resort services really good food. But you should be aware that only vegetarian stuff is available. It was absolutely ok for us and tasted deliciously. We had only one problem during our 1 night stay - the hot water in the shower didn `t work ...
---
It's everything you need to be honest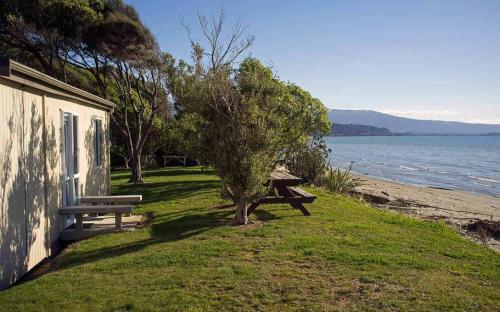 ---
We booked a sea view en-suite cabin It was great, view of the amazing beach and breeze to cool you down The whole park was clean, quiet and everything you need
---
The motel is tucked away on a quiet street. When I checked in the lady could not find the room key and suggested that it might have been left in the door! it wasn't so she gave me another. On reflection, I should have asked to change to another room as we were uncomfortable that a door key was missing. The room was very small and it was a struggle to get our bags in, ...
---
We planned our overnight stop Murchison purely to break up a long drive. But after visiting Philip and Daphne in their cosy lodge we were sad to have to get back on the road the next day and felt we'd done ourselves a great injustice not staying longer. The most welcoming hosts with a well equipped, intimate lodge. We were privileged to be the only guests this particu...
---
Really great and spacious appartment with at stunning View. The flat was equipped with a washer and a small jar of detergent, clothesline and clamps, which were really convenient. Sweet staff and only a short drive to the Abel Tasman national park.
---
This was the last stop on our New Zealand tour and we were pleasantly surprised by how spacious the accommodation was and how well equipped. We stayed for 4 nights and found Motueka to be a good base for exploring Abel Tasman.
---
We stayed here for a couple of nights while exploring Abel Tasman and Blenheim wine countries. The huts were very well designed, clean and comfortable. The people who run the place couldn't be nicer and more helpful. Way cooler than staying in a standard hotel or b&b.
---
5-star hotels in Tasman Region
---
My brother and I had a remarkably wonderful time at The Resurgence. A beautiful spot: one could do fine just to stay on the grounds. The bush chalet was immaculate, attractive, efficient, had an excellent kitchen, and sported a view of which one never tired. The Resurgence is conveniently close to Kahurangi National Park and Abel Tasman National Park. Dinner at the L...
---
The room was spacious with extra sleeping beds available. We had a sofa and TV with kitchenette and basic bathroom, but with everything we needed. The units are opposite the pool, but as we were out during the day, we didn't notice any noise. It was quiet at night. The staff were very helpful when we wanted to book some Abel Tasman adventures.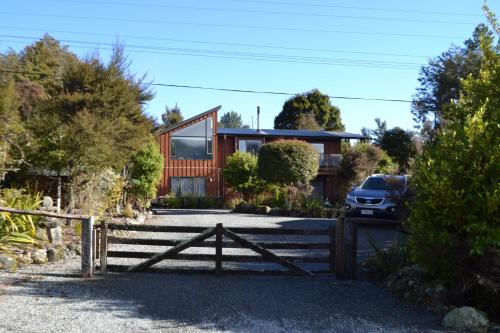 ---
Amazing! Immaculately clean rooms, comfortable beds. Great hospitality
---
More about Tasman Region
Take a trip to Tasman and see the wealth of wonders the Region has to offer. Agoda.com makes it easy to find the best rate for your next trip to this wonderful Region. A visit to Motueka, Golden Bay, Murchison will make your trip to Tasman worthwhile. Enjoy the quintessential Tasman experiences with Agoda.com as an ideal starting point. Book now on Agoda.com and save up to 75% on Tasman hotels.