Resorts with smoking area in Fujiyoshida
Our top picks
Lowest price first
Nearest to
Best reviewed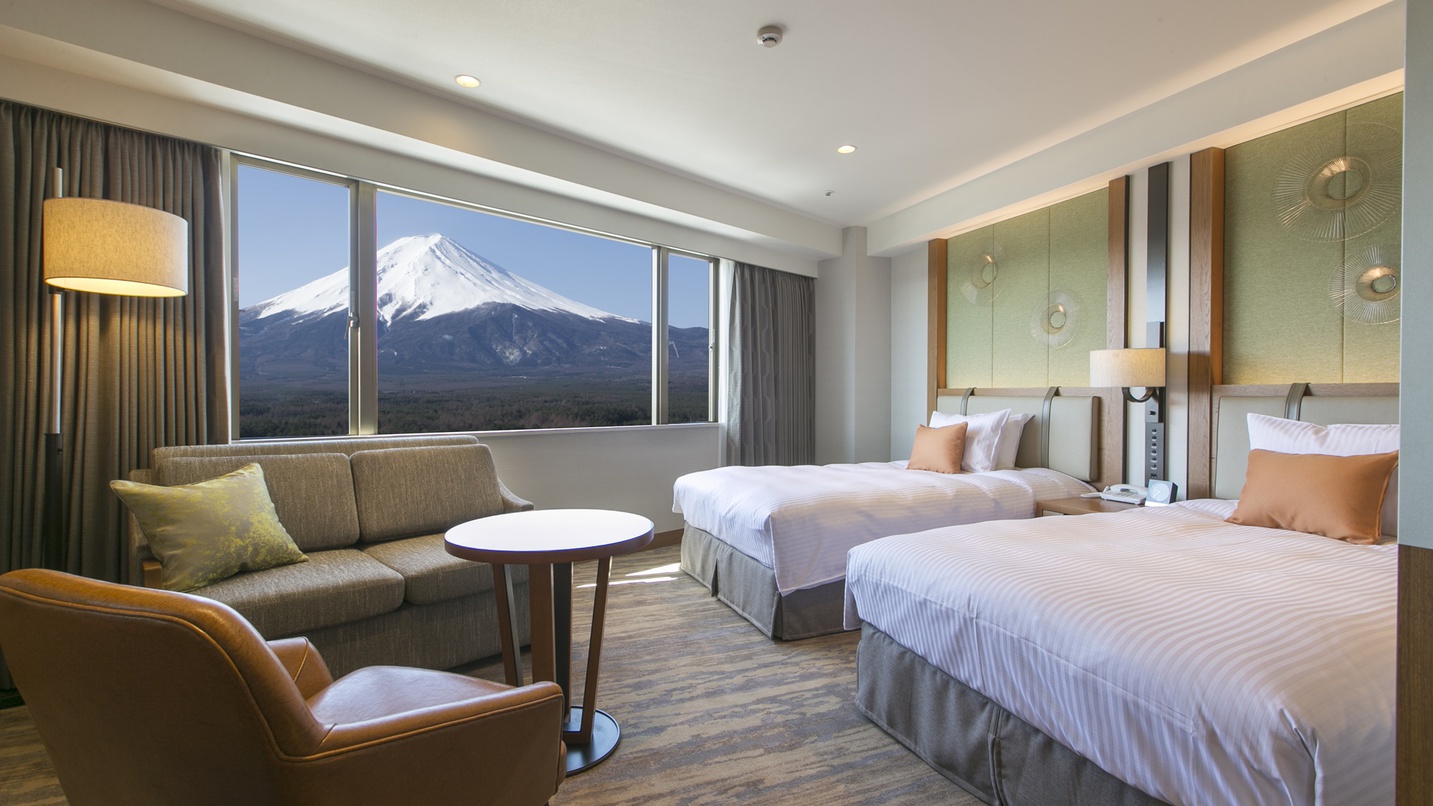 See all
Highland Resort Hotel and Spa
Fujiyoshida,Fujiyoshida - View on map
"The location of the hotel is excellent. It's located right next to Fuji Q highland. You can buy tickets of Fuji Q highland in the hotel reception counter. We went there from Tokyo and the bus stop is just located next to the hotel. The hotel room was clean and big. We were staying at high floor facing Mount Fuji. We were lucky enough to see the whole Mount Fuji during our stay and the view was stunning. Free admission tickets to the onsen (Japanese hot spring) next to the hotel will be provided to hotel room guests. We had also booked a family bath room which we could enjoy a private onsen with our little child. There were a few restaurants in the hotel. We had dinner in the Gaspard and Lisa Restaurant, which was nicely decorated with the character Gaspard and Lisa. It's a nice choice if you will stay in the hotel with your child. The hotel staff were very nice. Many of them can speak English."
Show more
Avg price per night
$ 333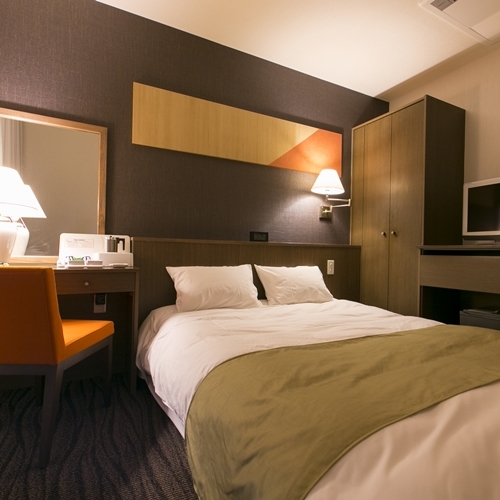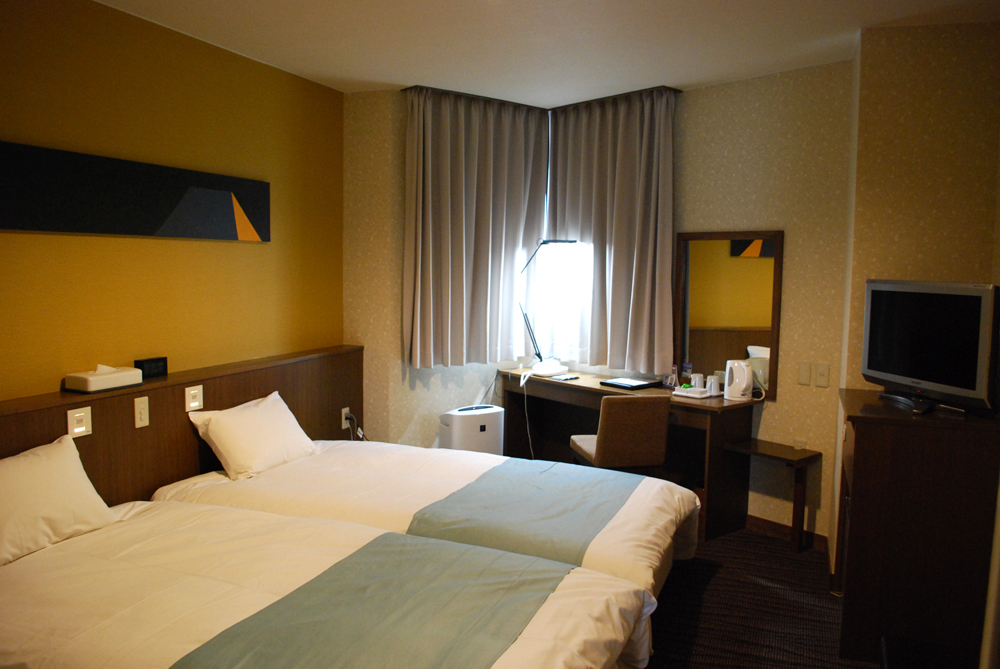 See all
Fujisan Station Hotel
Fujiyoshida,Fujiyoshida - View on map
"I arrived in Tokyo, rant a motorbike and spent 3 wonderful days in Mt. Fuji area. Mt. Fuji Station Hotel in the Fujiyoshida city, as the name suggested, located right next to Mt. Fuji station of Fujikyuko Line. For those who travel via japan railways, this is an convinient choice. (More info could be found via http://www.fujikyu-railway.jp/) The hotel provides parking space for its guests, so those who travel via car/motorbike should also love this place. The Fujiyoshida city lies at the base of Mount Fuji, located between two of the Fuji Five Lakes. This means easy access to the spectacular Mt. Fuji and its surrounding area. This is a standard Japanese-style hotel in a great location. Though the breakfast could only be described as "simple", but I didn't come to Mt. Fuji for "hotel with best breakfast in the world". Highly recommended for everyone visiting Mt. Fuji area"
Show more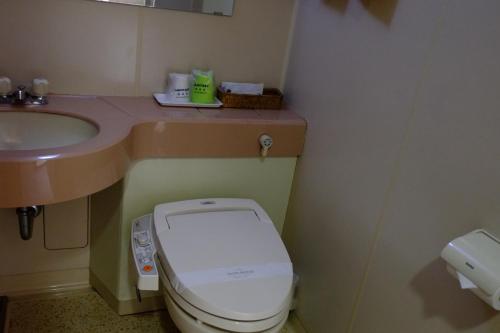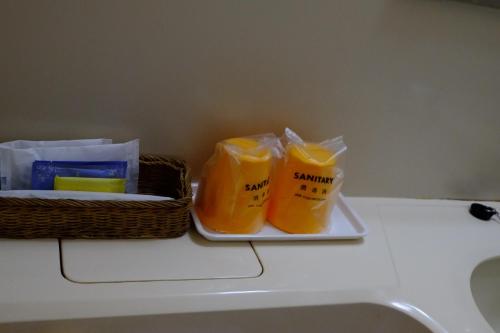 See all
Hotel Fuyokaku
Fujiyoshida,Fujiyoshida - View on map
"I love this hotel! It is a 2 mins walk to Fujisan Station (I took the Kei-O bus from Shinjuku Expressway Bus terminal to Fujisan Station. 2hr journey) I stayed at the 5th floor and I had the Mt. Fuji view from my hotel window!! My only complaints would be that wifi was only available in the lobby and that the hotel staff spoke very little English."
Show more
See all
Hotel Route Inn Court Fujiyoshida
Fujiyoshida,Fujiyoshida - View on map
"The hotel is more than 3 km from Fujisan train station and 20 minutes walk from Fujiyoshida Sengen shrine the starting point of the traditional Mt. Fuji hiking trail. The staff is very friendly, room was a bit small with fantastic view on Mt. Fuji, buffet breakfast offers a good choice. "
Show more
Avg price per night
$ 113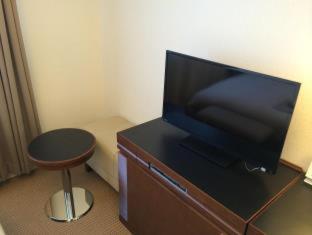 See all
West Inn Fuji-Yoshida
Fujiyoshida,Fujiyoshida - View on map
"Everything was fine, it might be a little bit difficult to access for travelers without a rental car, but not an issue for me, since it is recommended to have a rental car visiting Kawaguchiko and Fujiyoshida area."
Show more
See all
Fujisan Resort Loghouse Fuyo-no-yado
Fujiyoshida,Fujiyoshida - View on map
"the stay was really, really fantastic!!! awesome, clear view of mount fuji, free onsen for each member of the family, super spacious, clean and comfortable cottage. we had the choice of sleeping on bed or on futon. i also love that we can park our car for free right outside the house. the house is in a quiet area which was great for a much needed rest, yet is conveniently located near a huge daiso store and lots of restaurants and combini. i really enjoyed my stay here and will highly recommend it for families."
Show more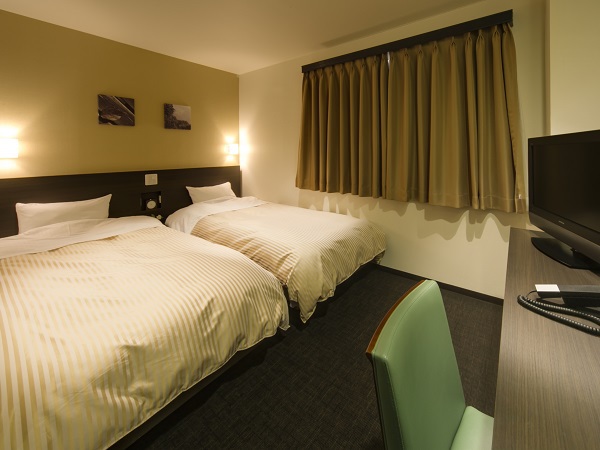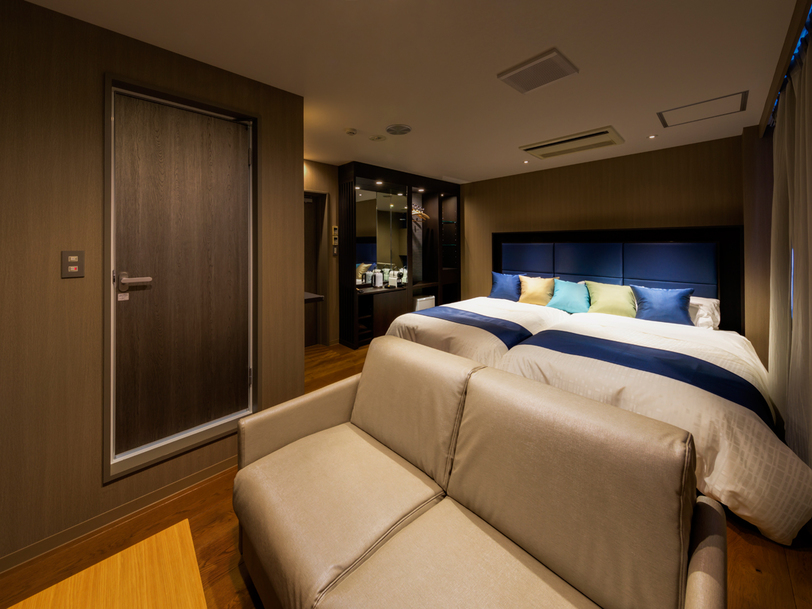 See all
Hotel Fuji Tatsugaoka
Fujiyoshida,Fujiyoshida - View on map
"This hotel is situated in a more relaxed side of Fujiyoshida, so access is quite limited to the Fujikyu Highland station if you're looking to see more of Kawaguchiko. Chureito Pagoda is a 20-minute (or so) walk from the hotel, and along our way we appreciated how affable the neighborhood is with the imposing backdrop of Mt. Fuji. We had lovely breakfasts at Hotel Fuji Tatsugaoka, and the dinner we once had at Yakiniku Tatsugaoka was also sumptuous. The staff are also accommodating and friendly. It's a pity we didn't get to try their onsen (?) because we didn't have much time, as I'm sure it's well kept as were their other facilities."
Show more
Discover the neighborhoods of Fujiyoshida
---